How do you make your home feel warm and cozy? Get my 12 simple decorating tips to creating a home into a cozy space for family and friends.
Creating a Cozy Home
In the 3 houses that we have lived in some of the best compliments I have received from friends and family are how inviting our homes have been over the years. The number one priority for me in every house has been to always make it feel like HOME. I want people to enjoy coming over and want them to stay late chatting and enjoying each others company. My 6 tips to start loving your home now is something I suggest you read in correlation to this post.
Just like any relationship you have to put forth effort. If you truly don't love the space you're in it's going to be hard to have a warm, inviting cozy home. Home starts with you!
Some of the elements to a cozy home are so simple that I think most people over think them. Home doesn't have to be complicated or expensive. Today I will share with you 12 ways to creating a cozy home that really anyone can achieve.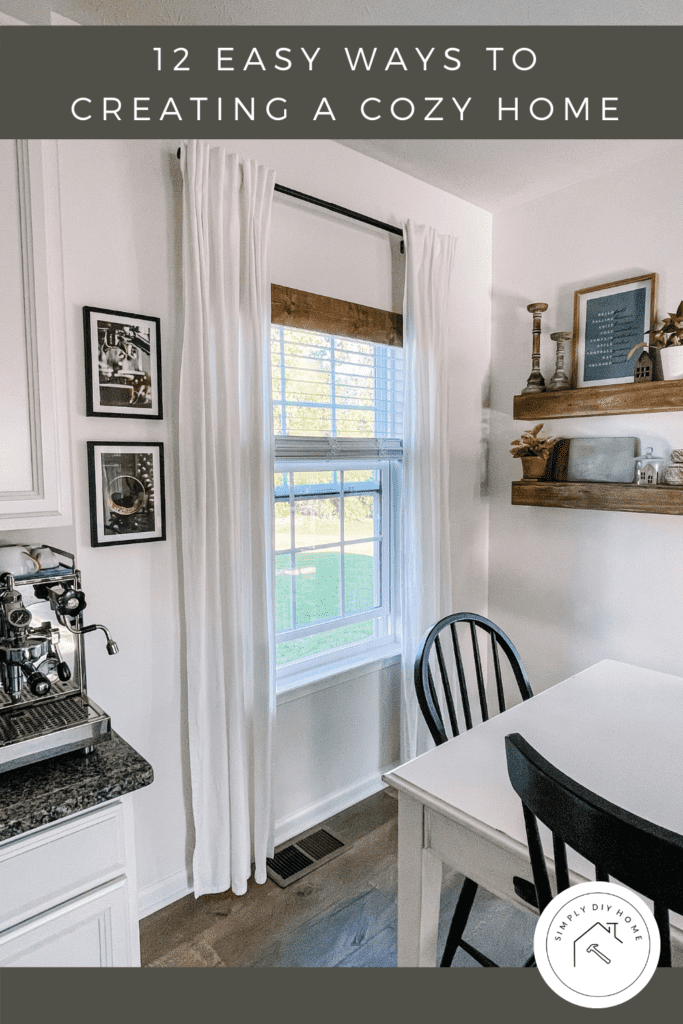 Start with these 12 cozy home decor basics and you will be on your way to cozy contentment!
[AFFILIATE LINKS ARE PROVIDED BELOW FOR CONVENIENCE. FOR MORE INFORMATION SEE MY DISCLOSURE HERE.]
Incorporate Wood Accents
Incorporating wood accents is probably my number one must-have for a cozy space. There is something about the warmth of wood tones in a space that just scream cozy. I'm an outdoorsy person so maybe it's easier for me to get excited about wood tones than someone who isn't. The outdoors is my first rule in making a place feel warm and inviting.
Mixing wood and white is a great combination that will give any room the warmth and coziness you are looking for. You can mix wood tones with any color honestly but the white and wood has such a great contrast it really allows that wood to pop. If you are decorating a space and it starts to feel to cold bring in a wood end table, wood armoire, wood dining table or coffee table. It will instantly make a world of a difference.
If you don't want to think on such a big scale like a armoire or table you can start small. A picture frame shelf, wooden blanket ladder, wooden vase or wood frame mirror are all great accent pieces to have.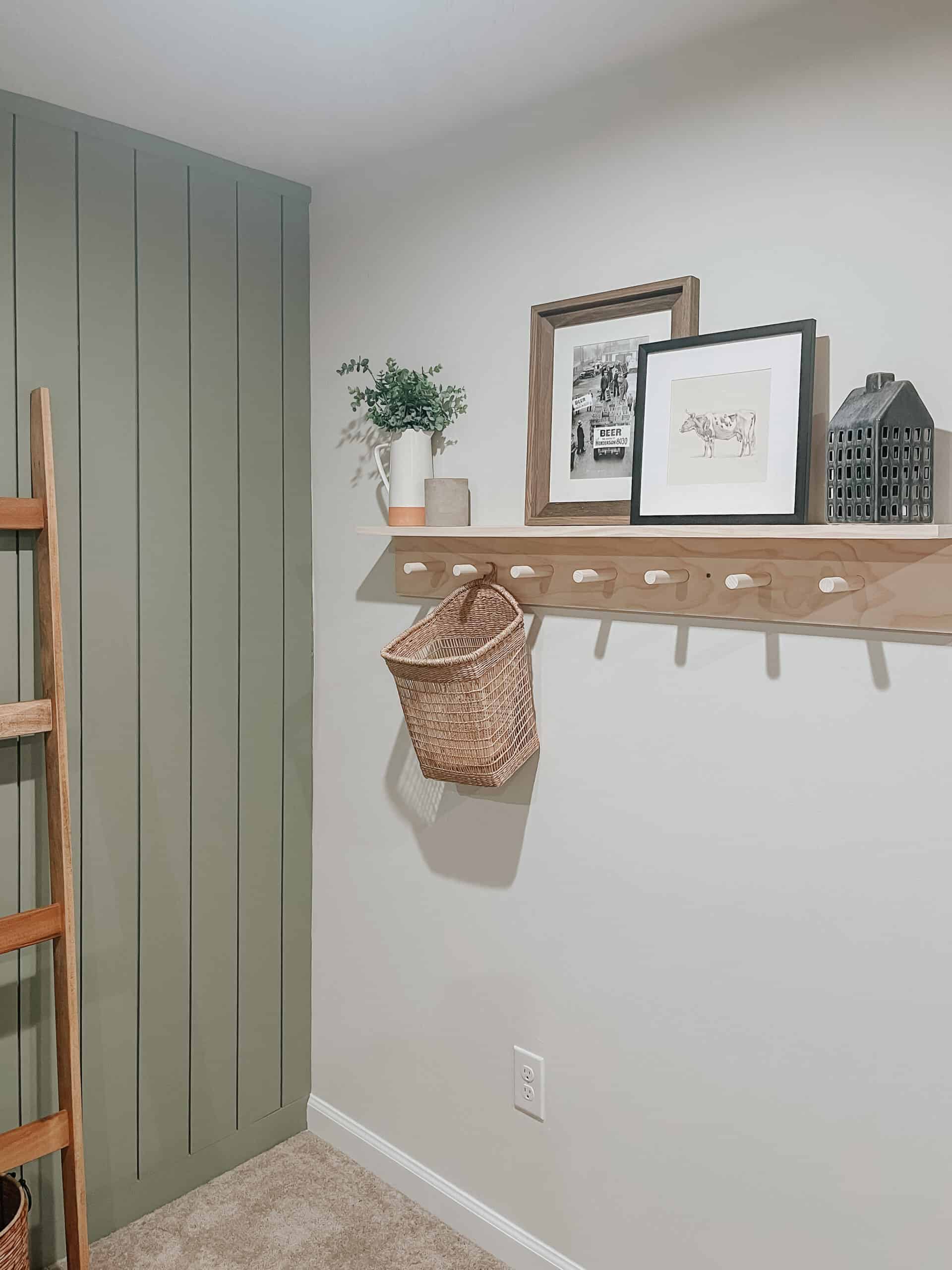 Painting with Neutral Paint Colors
Painting your space with a neutral paint color is going to set the foundation of making a home feel cozy. If you're looking for inspiration on neutral paint colors I got you. My full guide of examples of the best neutral paint colors will show you the most popular choices.
For walls I suggest painting a eggshell or satin finish. It's honestly all preference & each brand of paint is a little different. Choosing the right paint finish can be tricky and can really change the look of a space. When painting a warm neutral paint color your space is now a blank canvas to add character and charm with other decor.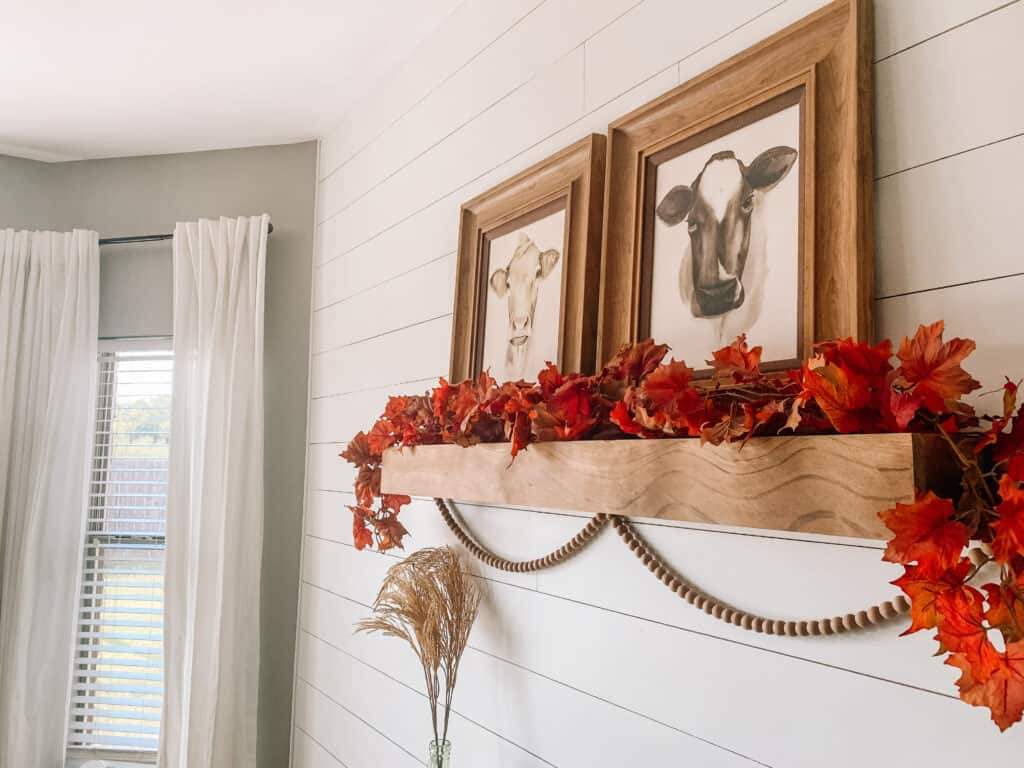 Adding Area Rugs
Layering with rugs is a great way to ground your space. If you don't have a rug in your living room I promise you once you add one you will instantly regret not doing it sooner. Before you do any of these things on this post pick out a rug. You can use that rug to set the tone for your new cozy room.
Rugs have come a long way and there are many kinds to choose from. Vintage rugs, washable rugs, and even outdoor rugs! There is not one space that doesn't benefit from having a beautiful rug. I personally love my off-white rugs like this one from our Texas house and this one we have now.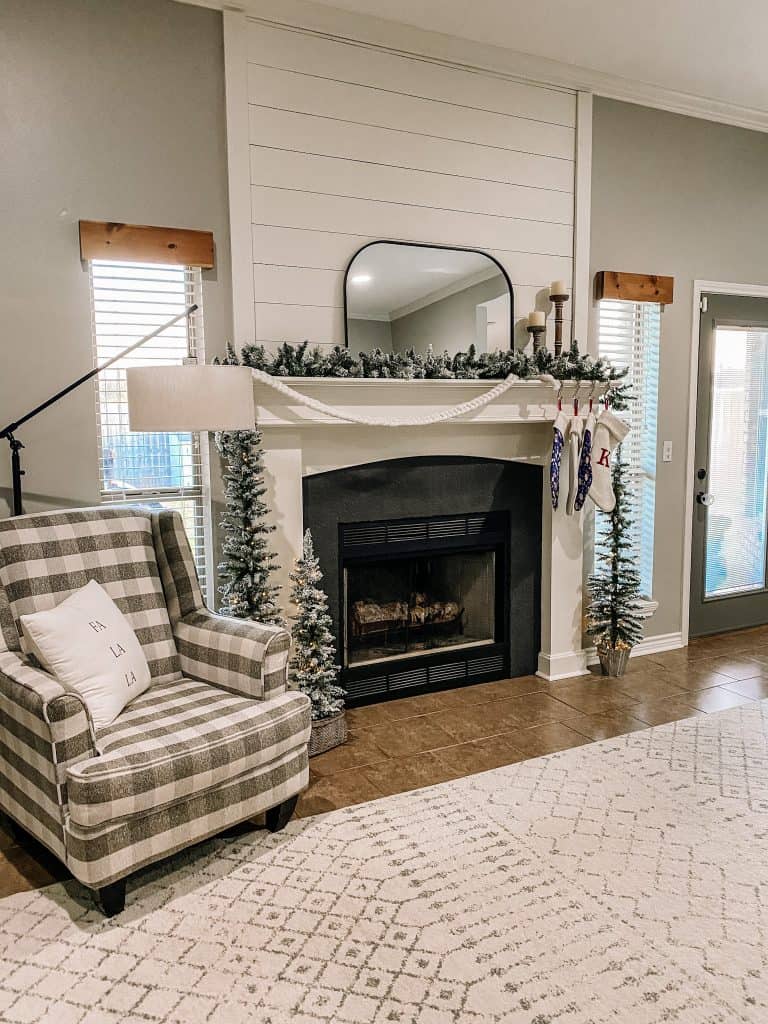 Blending the Old with the New
Blending the old with the new can be fun and actually a great budget hack. We get our furniture from all over, Ikea, Home Reserve, Overstock, Target and Facebook Market! My oldest daughter's bedroom is a prime example of blending the old with the new. I found her vintage Jenny Lind bed frame for $50 on Facebook Market and her dresser is simply a white dresser from Ikea.
Adding vintage and antique items to your home gives it character and charm. It's a way to stand out and be unique and creating your own cozy space that not many people will have in their home because you are mixing the old with the new.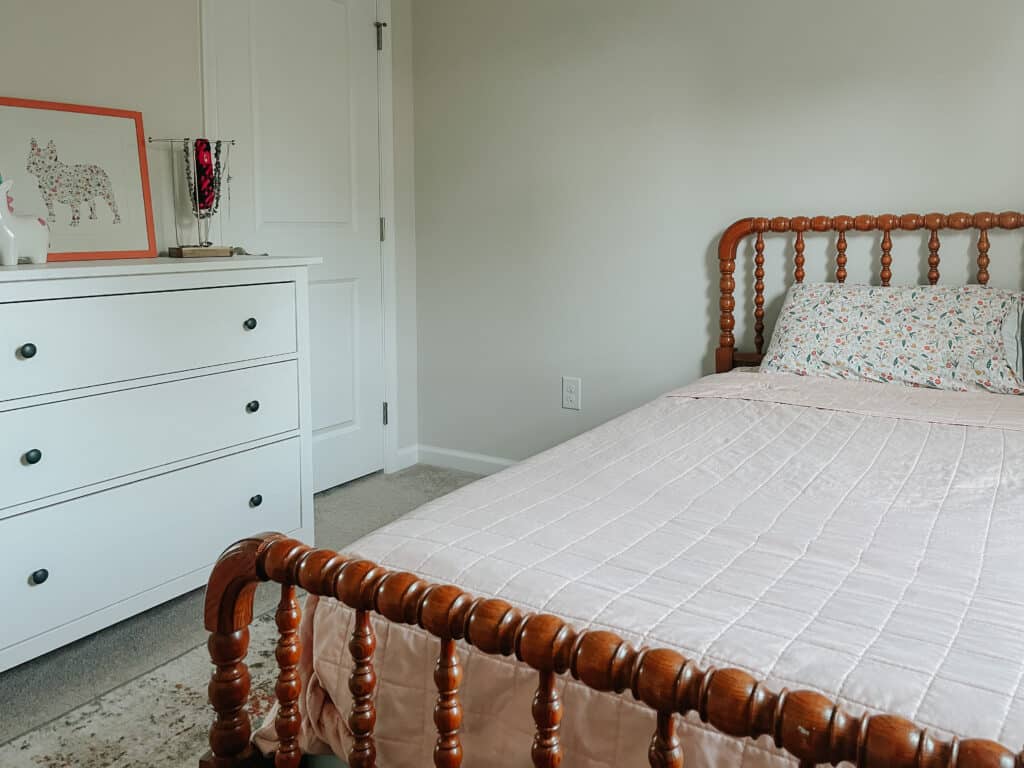 Welcoming Smells
Soy candles, essential oils or homemade popuri are some ways to make a home smell cozy. Yes you can smell cozy! Some of my favorite ways to make our home smell clean and inviting are essentials oils like orange, lemon, clove or Cinnamon Bark. Making a room spray with water, essential oils and witch hazel is a great safe way to spruce up your linens. Spraying it on your couch, curtains or throw pillows before your guest arrive will make for a cozy space.
They say scent and memory is linked and for me most of those scents are linked to a memory of holidays with family and friends or summer cookouts where everyone is together and happy. Using a scent that makes you remember a happy moment in time is a great way to cozy up a space and make it special.
Bring the Outside in-Plants, Plants and More Plants
This rule applies even if you have a black thumb and can't keep anything alive. Fake plants or real plants, I like to mix them up and have both! If you want to get started with real plants my suggestion is to start with a snake plant first. They thrive on neglect, you can practically forget about them and they are good to go! Once you have mastered the snake plant move up and buy a pothos.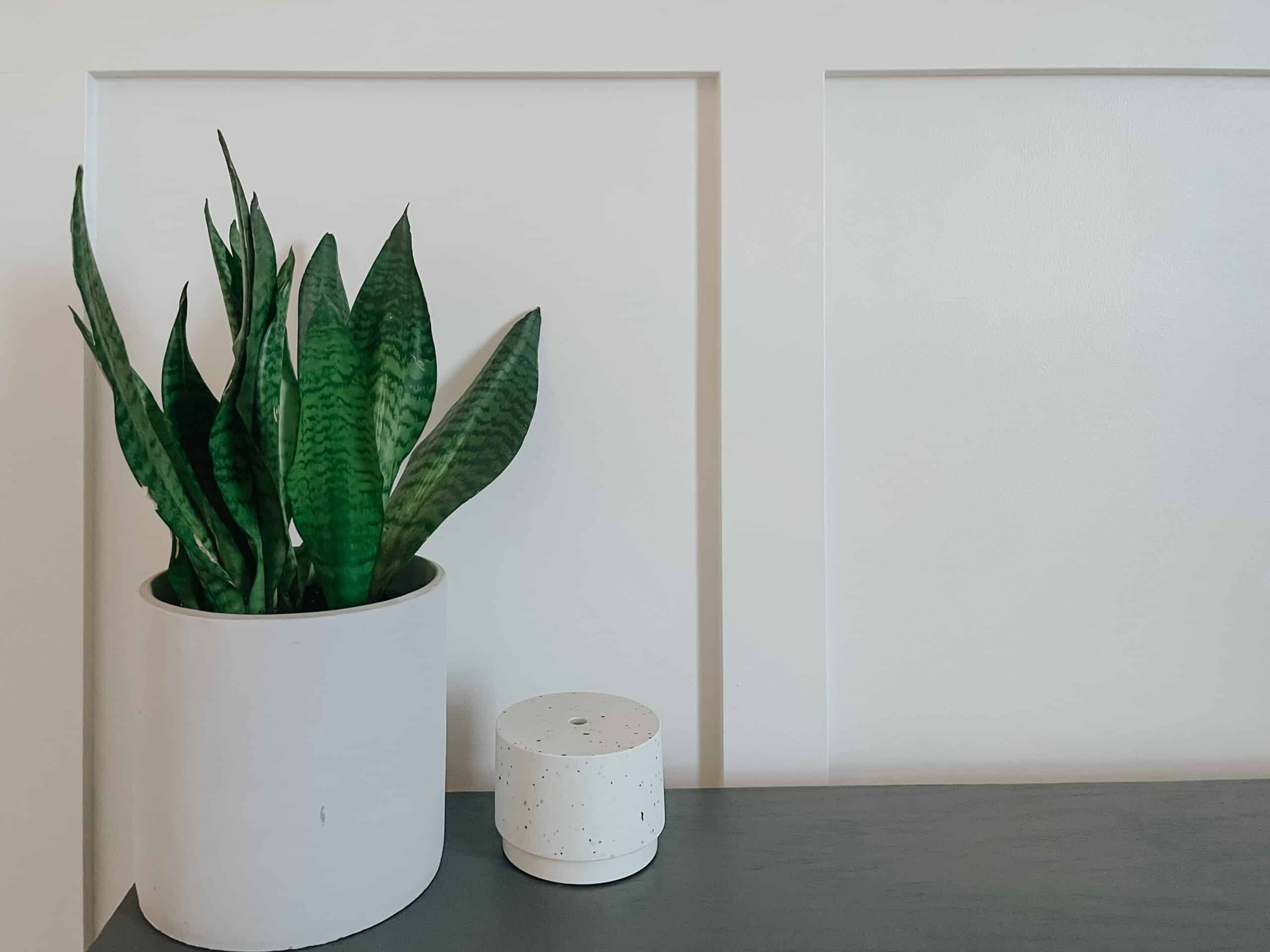 Studies show by adding plants to your space it can boost moods, increase creativity, reduce stress and clean the air you breath. Fake plants are nice to have also for different seasons when you want to change up your plants. I love adding different christmas pine garland and berries for the holidays.
Mix & Match Furniture
Mixing furniture can also be under the category of mixing something old and new but I felt it was important enough to have it's own spot in this post. For the longest time we have had it ingrained in our brains that we have to have matching furniture. Matching bedroom suites or matching end tables. Each year as antiquing and thrifting get more and more popular and we have started to see this trend evolve.
Having a dining table with different chairs than it came with can be unique and fun. Change it up and mix it up. Mixing it up can be interesting and a way to think outside of the style trend box that so many people tend to follow. Down below is a few examples of how I have mixed and matched furniture in our homes.
Pillows & Blankets
Bringing in new pillow covers and throw blankets is one of the easiest ways to bring in a seasonal change to your space. Picking lighter colors for spring, darker reds and oranges for the fall and plaid and dark greens for Christmas time. Pillows and blankets are a must for a cozy home. Simply throw the blankets on the arm of a chair or a big basket in the corner of the room.
Some places to keep your eyes open for good priced throw blankets and pillows are Home Goods & Target!
Accent Walls
Some people might disagree with me that this is not a cozy element but I disagree. Accent walls are what can make or break a room. I love a good accent wall and I think with just a little bit of time and elbow grease you can really make a statement. Accent walls make your home stand out and it gives you a chance to really express yourself.
When selling our last two homes the accent walls were hands down a big factor in why they sold so fast. It's the cozy feeling they give off and how they stand out against all the other white walls.
Mood Lighting
Lighting is a huge cozy factor. I love bright light for our overall main lighting but what I'm talking about today is your accent lighting. I prefer 2700k or 3000k light bulbs in our lamps. Anything higher than 3000k is going to give you a natural light feel and that's not what we want.
A lamp on a table can be so enticing, giving anyone the urge to grab their favorite throw blanket and curl up on the couch. One of my favorite little lamps that I like to add to spaces in our home are these mini lamps at Target. They sell so many different kinds and they are normally under $19. An entryway table, laundry room or a kids nightstand are good examples for these small mood lighting lamps.
Neutral Home Decor Basics
Having some staple home decor basics will allow for easier decorating. I like to have my neutral decor basics and then add in pops of color for different seasons. A lot of items fall under this category like wall decor to mirrors and table top decor pieces. Amazon, Hobby Lobby, Target and even Walmart have some great decor basics.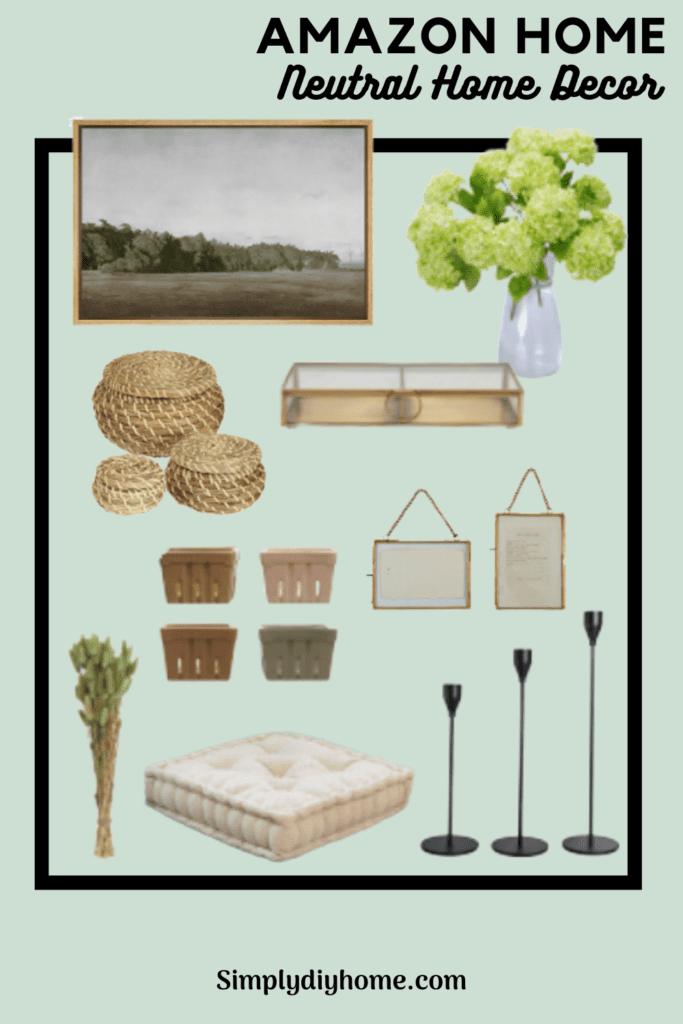 A big element in making your space more cozy is having some type of wall decor. Breaking up that big open space on your walls will make your home feel more personalized and homey. Gallery walls, a big painting or even a mirror can make a space more inviting. When looking for that right piece of art I'm a firm believer in finding something that I truly love! My big thing is I don't buy things just to buy things to fill spaces.
My home is intentional and I like to think everything I own has a reason or meaning behind it. If you don't love it you don't need it. When creating a gallery wall fill it with photos that make you happy or add pictures that have great memories attached to them. Like I've said before I'm a big outdoorsy person and I love landscape photos of mountains or fields. Anything that brings the outside in I'm all for. To me that is cozy level 10/10 and I feel that my guests feel that when walking through our doors.
Cozy Up with Curtains
Last tip to creating a cozy home is curtains. Curtains can change the feel and size of a room. Hanging your curtains as high up closest to the ceiling can give the illusion that your room is taller. High and wide is the saying you want to remember when adding curtains to your space.
Some of my favorite curtains are from Target, Amazon and Ikea. Keep in mind that even though the Ikea curtains are cheaper they will vary by length, even when it says it's a certain size. I've had our living room Ikea curtains for 5 years now and still use them but, they have shrank. I do not dry them either. My newest curtains are from Target and as they were a little more expensive I would buy them over and over again. The quality is just unbeatable compared to the Ikea ones.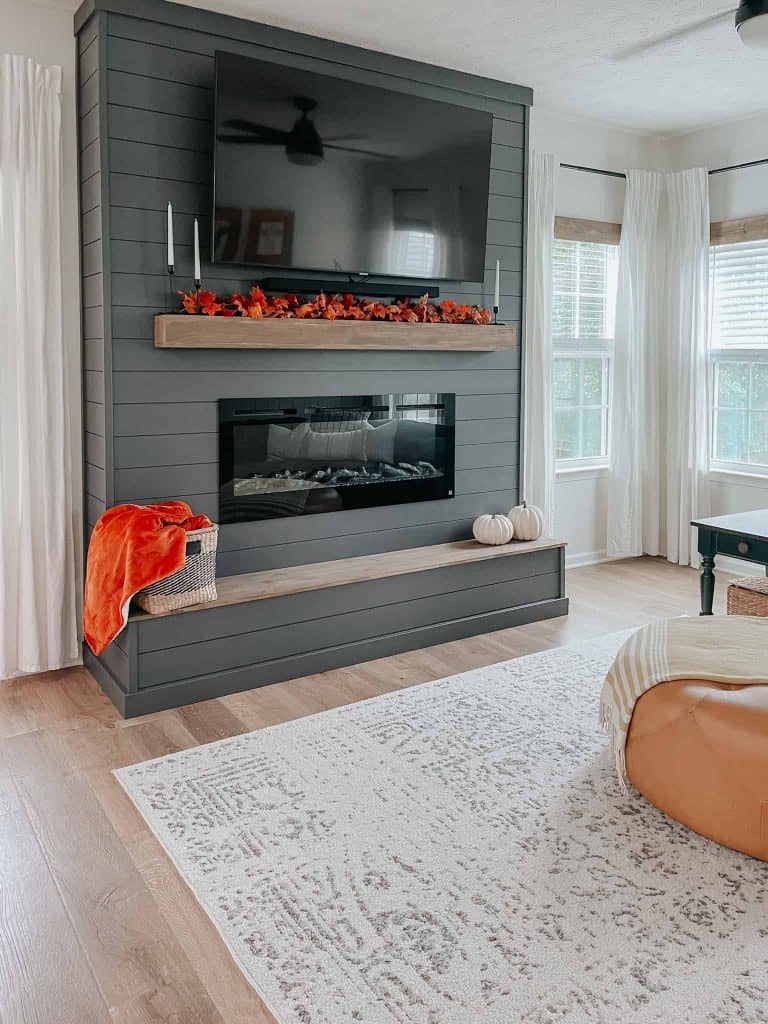 Another inexpensive way to add curtains is the DIY drop cloth curtains method. Micheala over at Micheala Diana Designs has a post on 2 ways to achieve this look.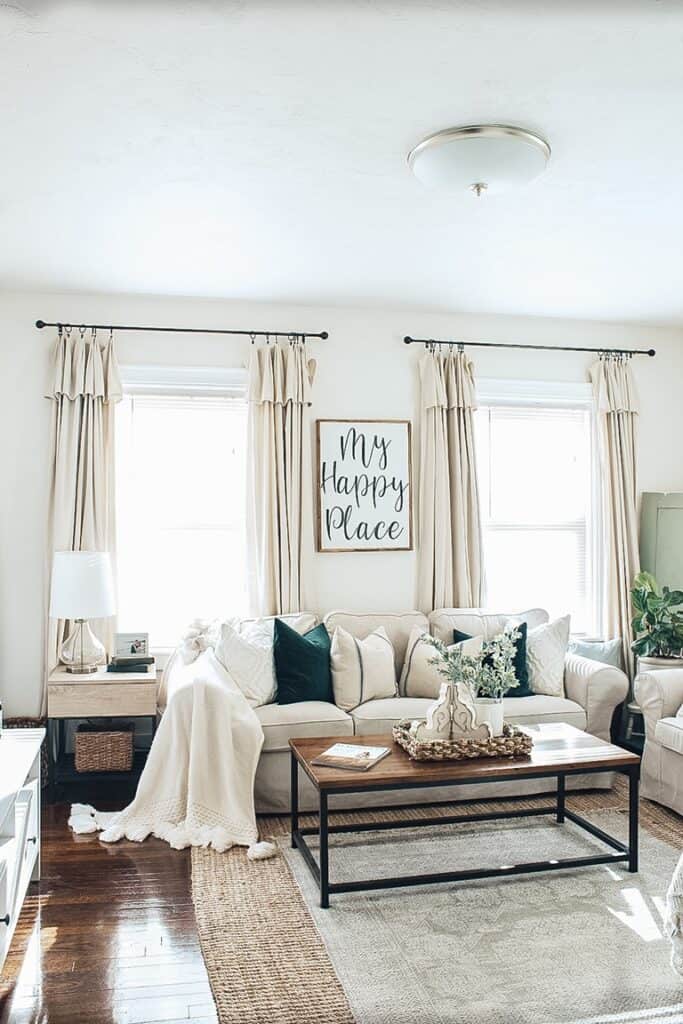 I would love to hear from you! Tell me if I forgot an element to creating a cozy atmosphere that you love to incorporate. Sharing is caring and we want to know all the ways that people are achieving their coziness.