I'll show you how to upgrade a bathroom mirror in just a few short steps. Updating your old mirror and adding charm really can be just that easy.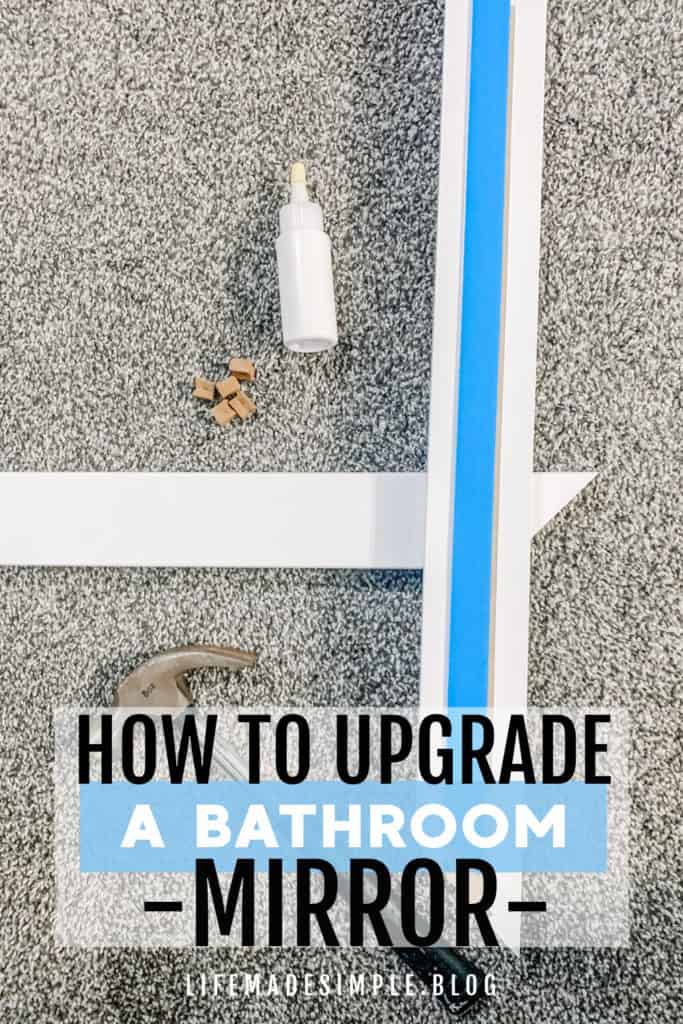 This post is sponsored by Frame My Mirror®. All opinions are my own and this is my honest review. To read more information see my disclosure HERE.
Sometimes updating your bathroom is as simple as adding a frame to your existing mirror. That's exactly what happened in my neighbors bathroom to get it ready to sell. The bathroom before wasn't bad at all. It just needed a little something something to spruce it up before it went on the market.
I was thrilled when Frame My Mirror® reached out wanting to work with me. It was the perfect solution for upgrading the master bathroom without going all "demo day" on the room!
Frame My Mirror® has many options for mirrors. They offer the Add A Frame® product which is what we chose to go with. Pretty much you're adding a custom frame to your existing mirror. WHAT?! It's just that easy! They are quick and easy to install and adhere directly onto the surface of an existing mirror.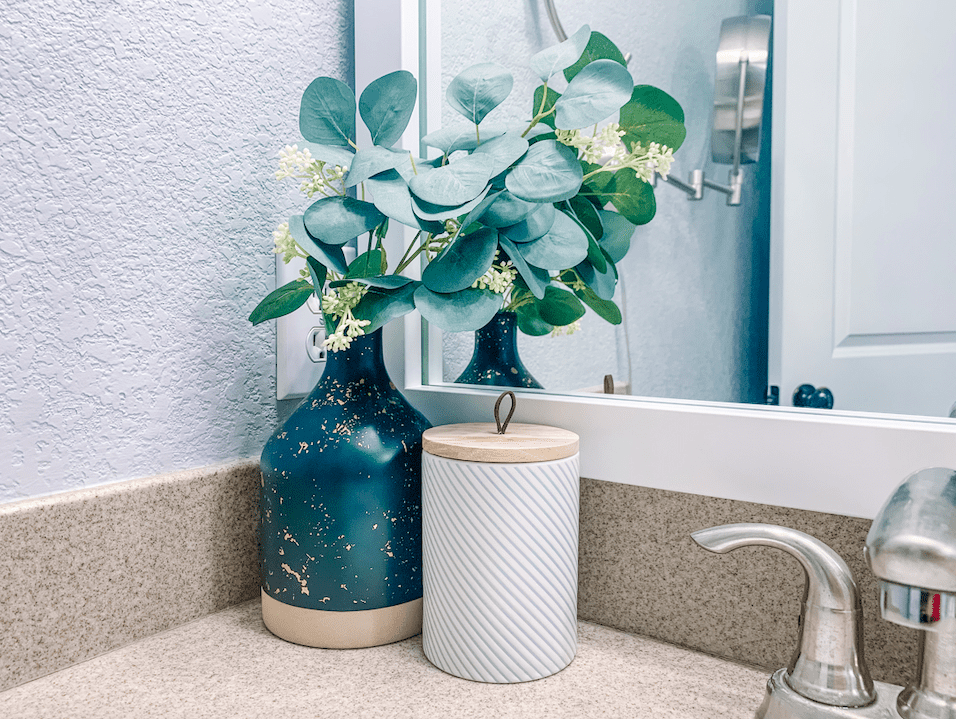 The thing I loved most was they had free design help on their website. They were so helpful to any questions we had about the products. When you purchase from them they have free shipping on all orders. Plus, they are guaranteed and returnable if it doesn't work out!
Currently, while typing this they have over 100 options of frames to choose from. So, needless to say they have something for everyone! If you're unsure about what to choose they do offer $1 samples that they will send directly to your door.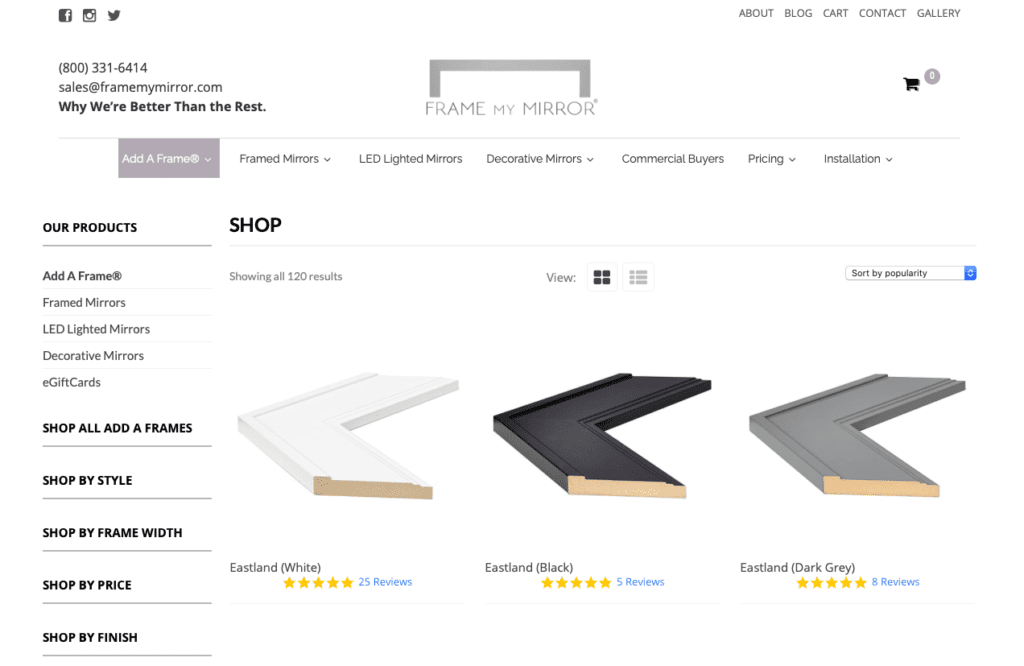 How to upgrade your bathroom mirror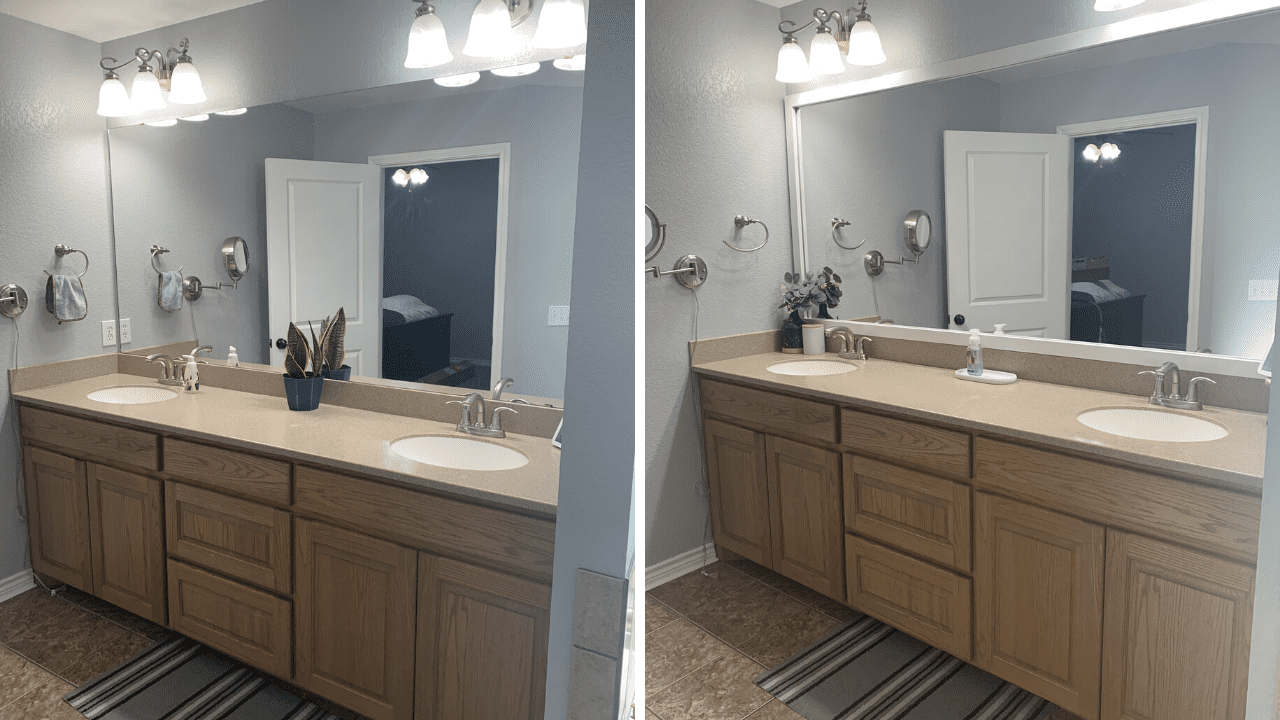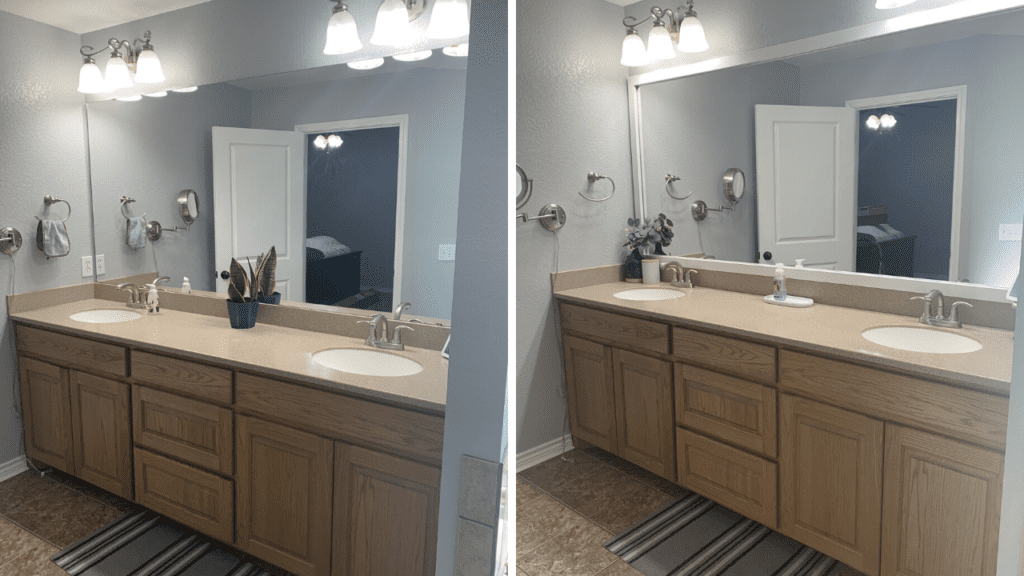 Up above I have filmed a step-by-step tutorial on how to upgrade a bathroom mirror. I take you along with me and show you just how easy this frame was to put together and install. If you don't have an existing mirror to frame they offer custom framed mirrors for any space in your home!
Check out the mirror I had custom made for our fireplace down below! I went with their standard glass mirror in the black porter frame. The quality is like no other mirror I have ever bought before. In the past I've owned a lot of mirrors and none of them were ever made this well!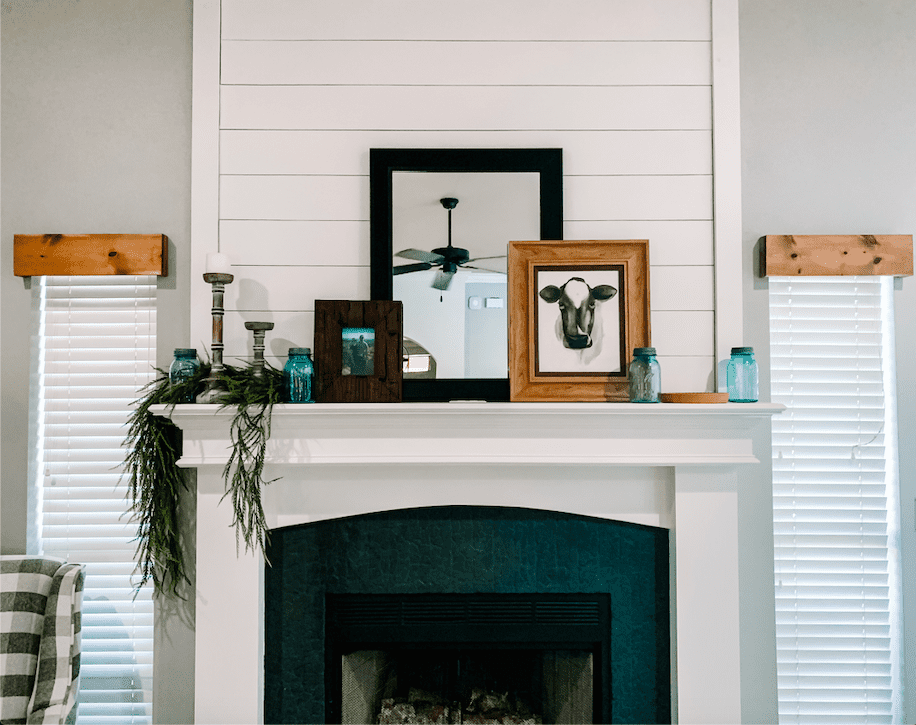 Make sure to check out the video posted above for a quick and easy tutorial. This frame took my neighbors plain master bathroom and brought it just enough character into the room to make it feel more like a custom space. And thanks to Frame My Mirror® for sponsoring this post.