Painting your walls with a neutral color scheme will set you up for success. With the ever changing trends of home decor having a neutral palette will allow you to change up your decor as you please. I have compiled the most popular neutral paint colors for your home in 2023 all in one place.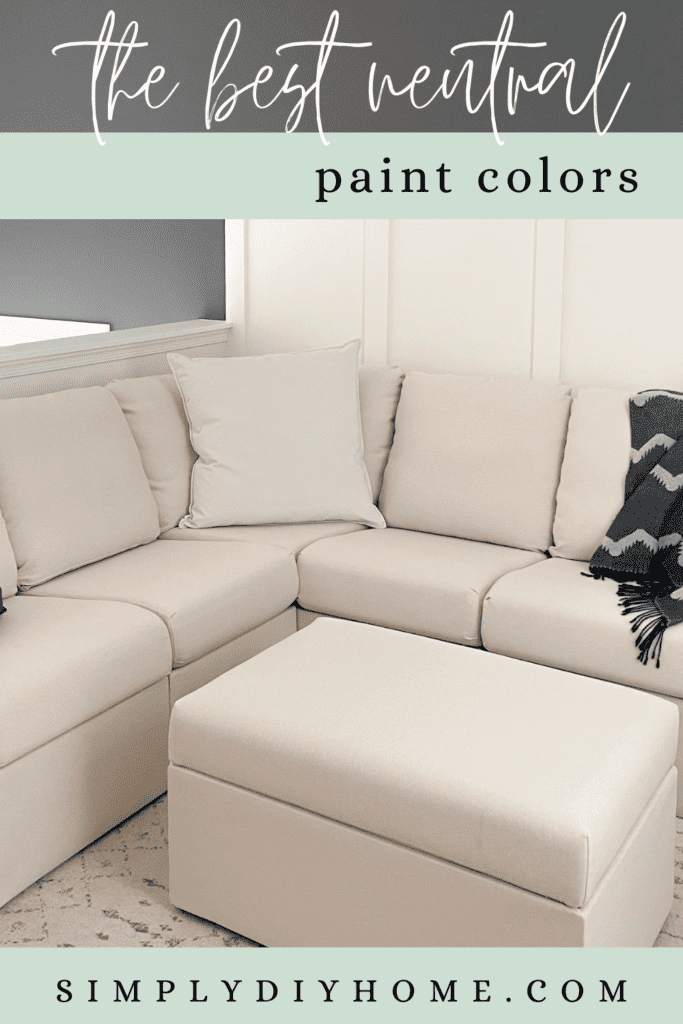 Why Neutral Paint Colors are so Popular
Neutral paint colors have become more and more popular over the years simply because it's timeless! It's easy on the eyes, mind and soul! Neutral paint colors are warm, inviting and less likely to change like our ever changing cycle of interior trends.
You typically have 4 categories of neutral hues. Blacks, browns, whites and grays. Choosing the right neutral paint color can seem daunting and repetitive. After a while they all seem to come together and look the same-leaving you in hopes of not choosing the wrong color.
That's why I have taken the long hours of collecting the best neutral paint colors for your home. There are so many different brands, shades and colors but don't worry I have chosen only the best from each popular brand on the market!
What is LVR for Paint?
Before I get into all our neutral paint colors I wanted to make sure you knew what LVR means when talking about paint. LVR stands for a colors Light Reflectance Value. It measures the amount of visible and usable light that reflects from (or absorbs into) a painted surface. Ranging from 0-100, 100 being reflects all light and 0 being absorbs all light. So the darker the color the lower the LVR and the lighter the color the higher the LVR.
The Best White Paint Colors for Every Home
White is a perfect neutral paint color. It was my first choice in our new home and in our last house in Texas we chose more grays than anything. With whites as your neutral it acts as a blank canvas. You can add color, texture and patterns with your rugs, pillows, furniture and decor.
Popular Shades of White & Off-White
Sherwin Williams Alabaster SW-7008
Starting out with the most popular white color is Alabaster! With an LVR of 82 it is most definitely white but not the brightest of whites. Alabaster is a creamy white with a farmhouse feel to it. The undertone of this white comes off more greige which means that it has both a beige and gray base. Although it mostly just comes off as white.
We used this for all accent walls, trim and most white walls in our Texas home. And part of me wishes I used it in our new home.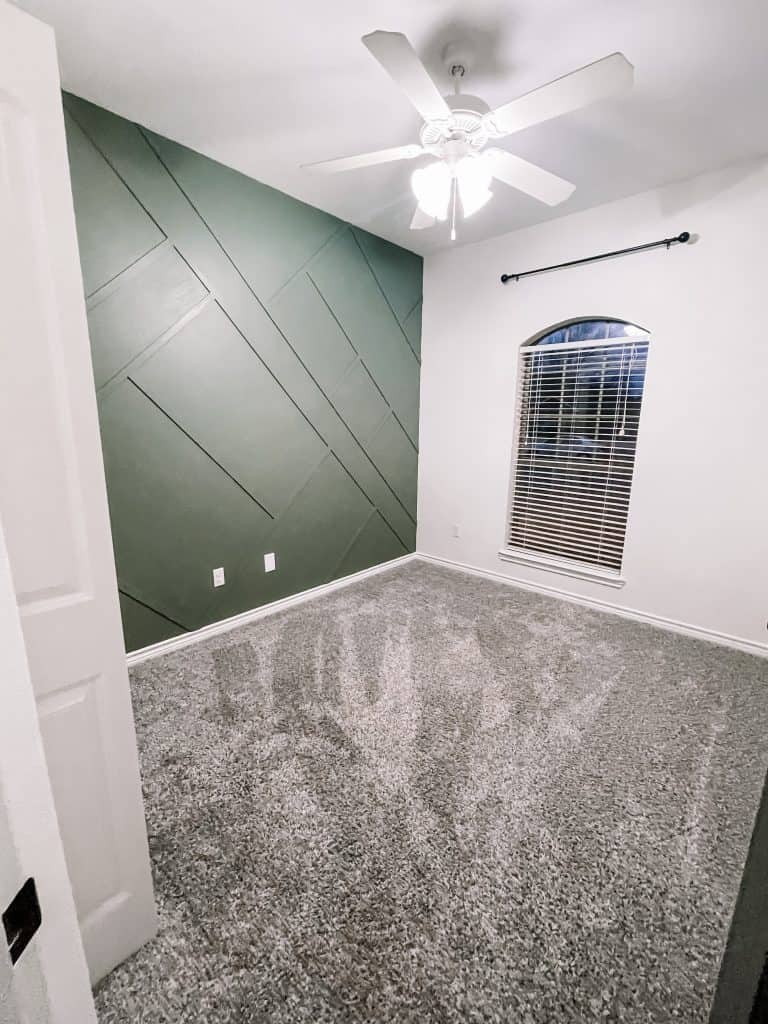 Sherwin Williams Snowbound SW-7004
Snowbound is a crisp white with a slight gray undertone. By itself it looks white but when you pair it next to other colors you will see a slight hint of gray. Snowbound has a LVR of 83 out of 100. The higher the LVR the lighter the color and the more light it reflects. This is the color I went with in our current home.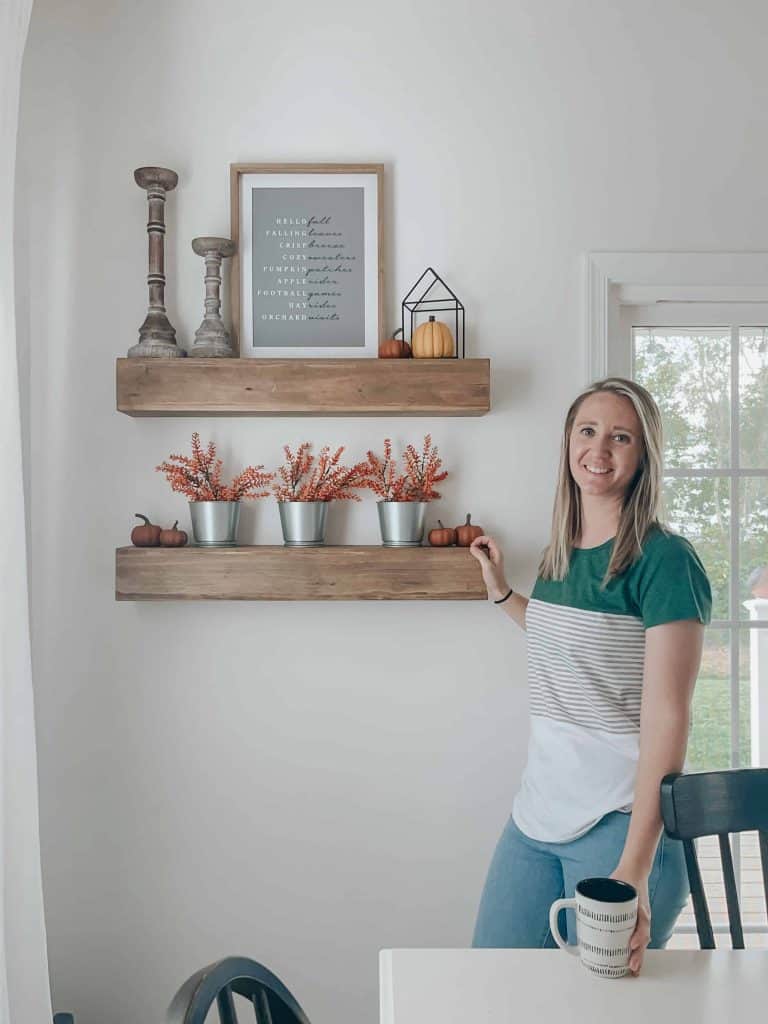 Benjamin Moore Chantilly Lace OC-65
Coming in with a LVR of 92.2 Chantilly Lace is our whitest of whites on this list! This white color is probably one of Benjamin Moore's most popular white. It's definitely not a creamy white nor a cool white but more of a soft white. With a LVR of 92.2 this white will reflect a lot of light making the room feel brighter.
Benjamin Moore Swiss Coffee OC-45
Swiss Coffee is considered a versatile color for a reason! It looks great with modern, traditional, cottage, and farmhouse styles. It's not a cool, stark white but a warm white with warmer undertones that has a hint of beige. With a LVR of 83.93 it's bright enough to make a room feel light and airy.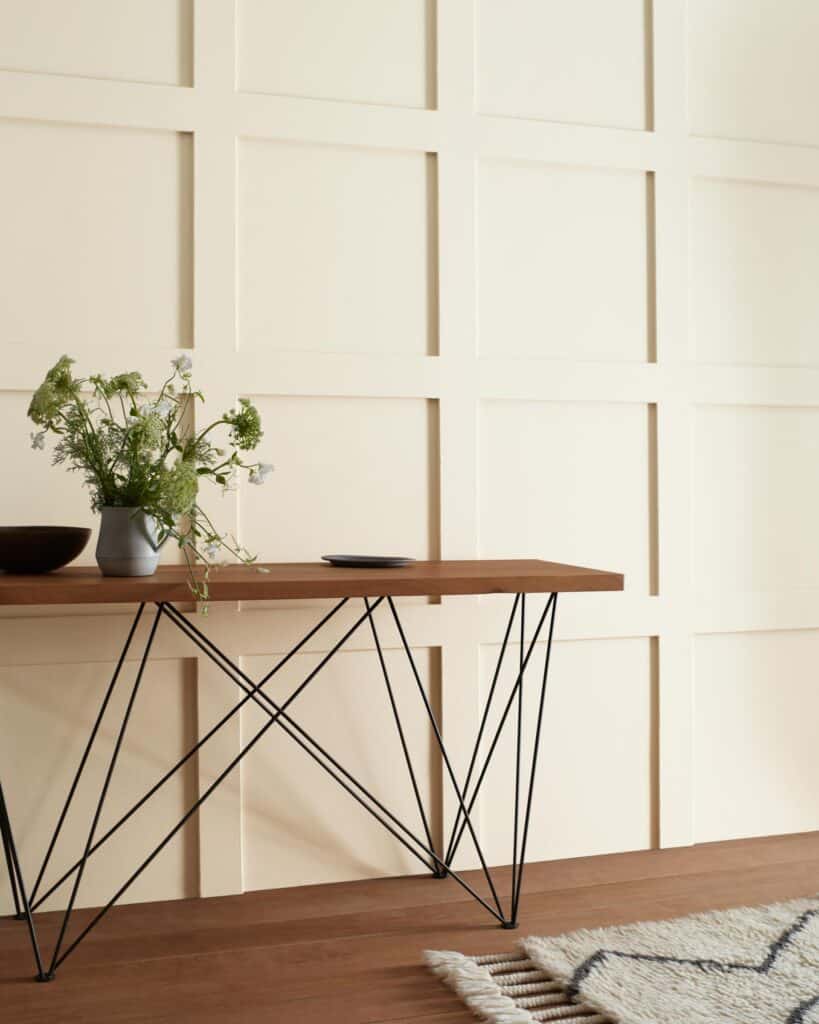 Benjamin Moore Simply White OC-117
Simply White is a classic white with a LVR of 91.7. I've seen it used on cabinets, walls and trim. Simply White is considered a warm white but, you have to watch it's undertones. If you have south facing light coming in it can bring out some of it's yellow tint. So just be careful where you use Simply White, it's definitely white but not your whitest of whites.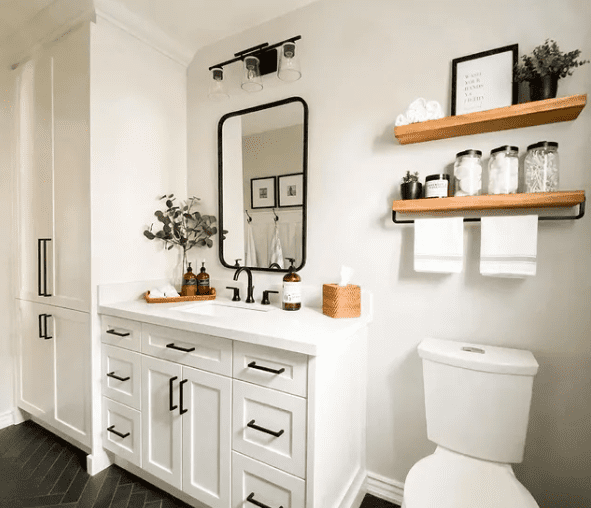 The Best Gray Paint Colors for Every Home
Gray has been the go-to color for a while now. Luckily it's one of the 4 neutral hues and goes with about anything. In the last year or so more and more people are leaning towards lighter and warmer grays. Think more on the greige side. Gray is just the right amount of color that it doesn't compete with other colors in the room making it a perfect wall color.
Popular Shades of Gray
Sherwin Williams Agreeable Gray SW-7029
Agreeable Gray is just that agreeable. I see so many people go with this color simply because it's a great all around gray neutral color. It can go with about anything and leans a little bit more on the cooler side when compared with my go-to paint color Revere Pewter. The LVR of this gray color is 60.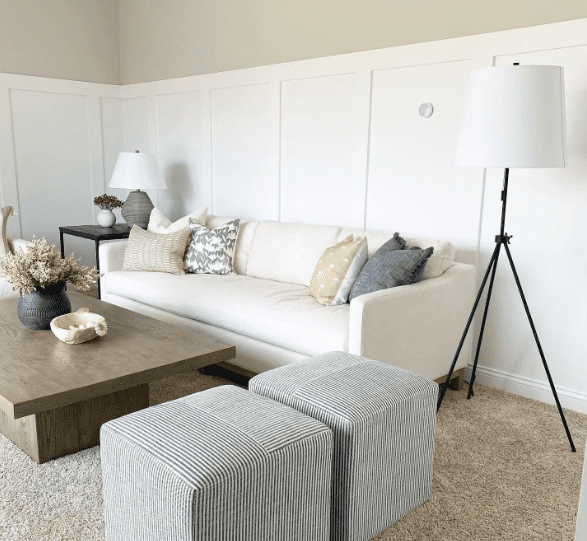 Benjamin Moore Revere Pewter HC-172
Revere Pewter has an LVR of 55.51. Leaning towards the warmer side of the grays, this is my favorite color for accent walls, trim and doors. I would classify Revere Pewter to be the perfect greige color. In our home depending on the time of day it will come off more gray and sometimes it's the perfect light warm greige color.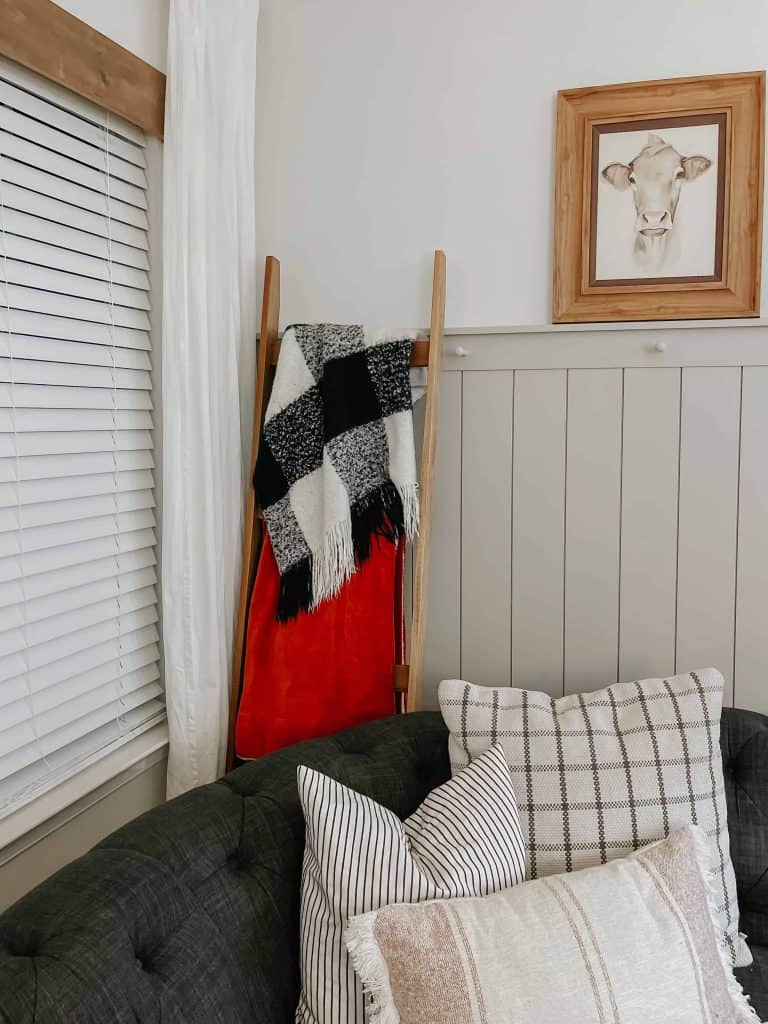 Benjamin Moore Classic Gray OC-23
Benjamin Moore's Classic Gray is thought to be considered a off-white. With an LVR of 74 you would probably skip putting this in a room that had a ton of bright natural light. If you wanted that nice subtle gray color to show you are better off skipping all the bright light because it would most likely wash out and not show it's natural color.
In medium lit room you can really appreciate this gray and enjoy what it has to offer!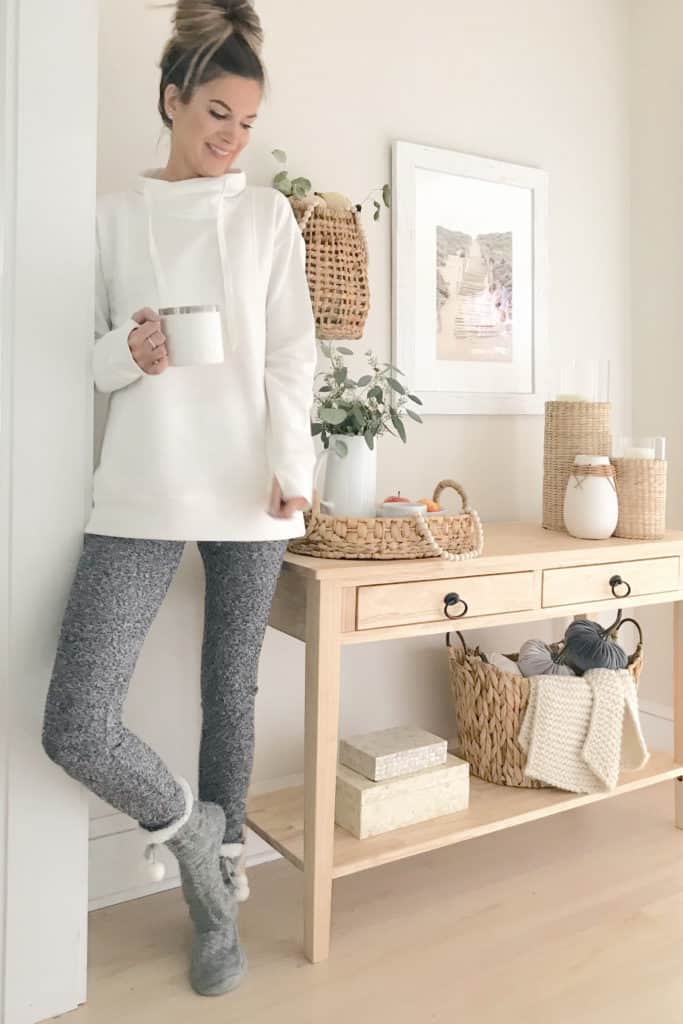 Sherwin Williams Mindful Gray SW-7016
Mindful Gray has an LRV of 48, making it a light-medium neutral paint color. Mindful Gray was a main neutral paint color we had in our first two houses. I loved that it worked well in our Texas home where we had tall ceilings and a ton of natural light. Not coming off to dark and no undertones of blue is the reason it was my go to for so many years.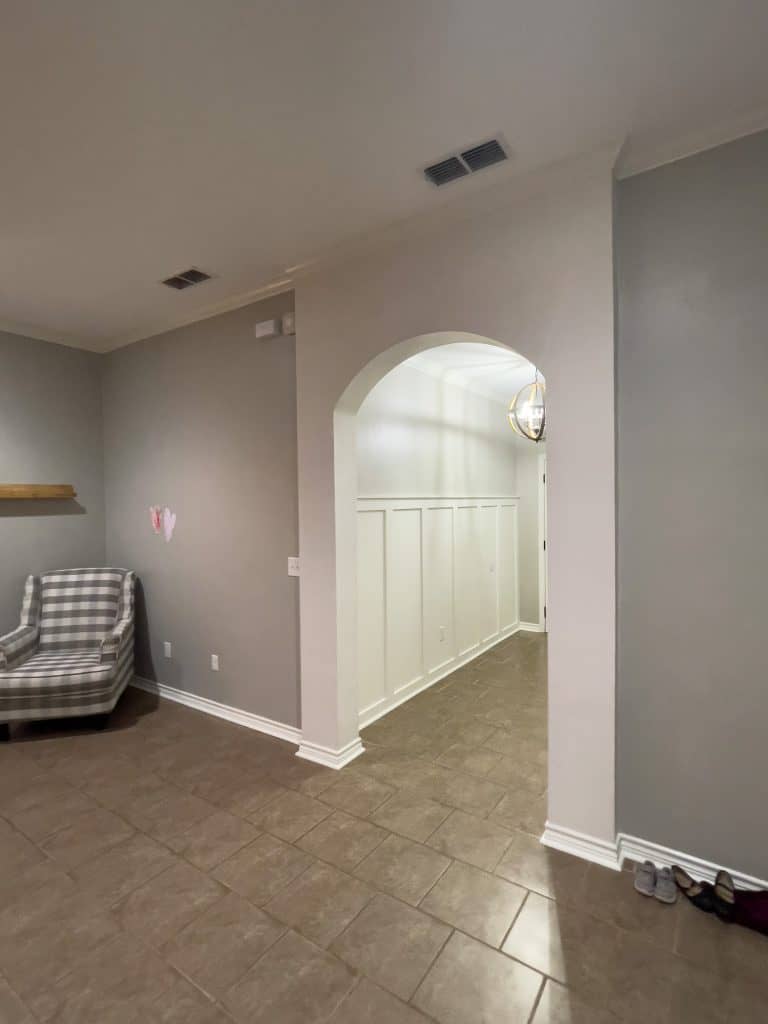 Magnolia Home Gatherings
Bet you didn't expect to see this gem on my list! Magnolia Home Paint is amazing I actually used their green color Garden Essentials in our basement makeover. The color Gatherings is a medium-toned gray that has a lighter greige tone to it. With a LVR of 57.45 Joanna Gaines like to call it a golden gray.
We all know now that Revere Pewter is my go to new greige color but before I decided on the perfect color this was the contender that I was also questioning.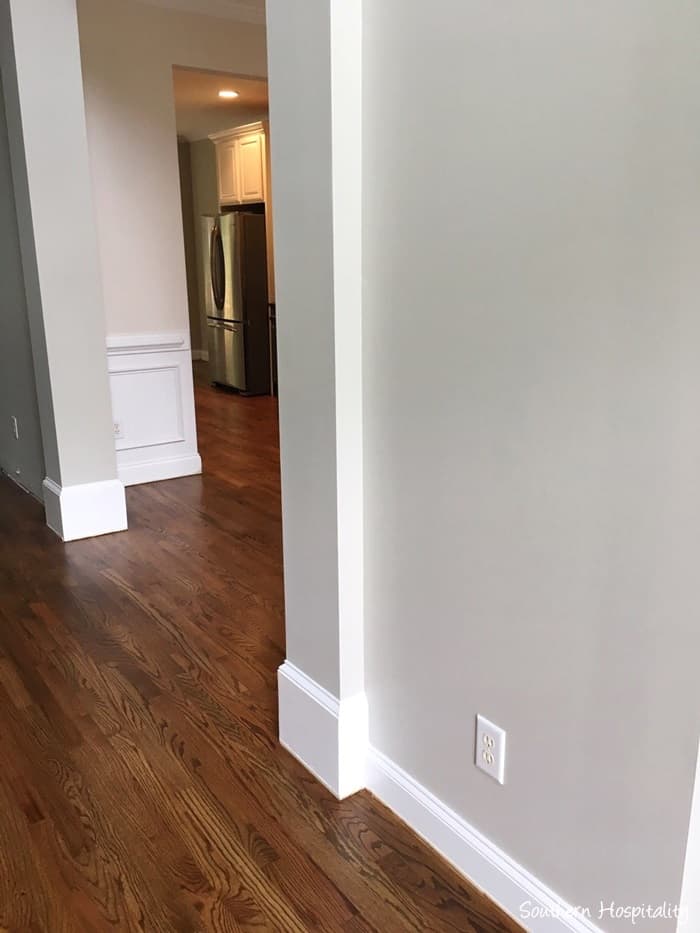 The Best Black Paint Colors for Every Home
This is probably the most exciting color to write about! I have a deep love for a dark moody color. Using a dark color for an accent wall or furniture piece is always fun. Not to mention it hides all the fingerprints!
Popular Shades of Black
Sherwin Williams Peppercorn SW-7674
Peppercorn is possibly one of my favorite neutral paint colors to work with. I have used it in our last two houses. We have painted 2 accent walls, the new DIY fireplace and most recent project stock cabinets turned DIY toy storage.
Peppercorn has an LVR of 10. Making it technically a dark dark gray but lack of lighting can make it look plain black. As one of Sherwin Williams most popular colors it has a 50-50 balance of warm and cool undertones. Take my word for it and paint something Peppercorn you won't regret it!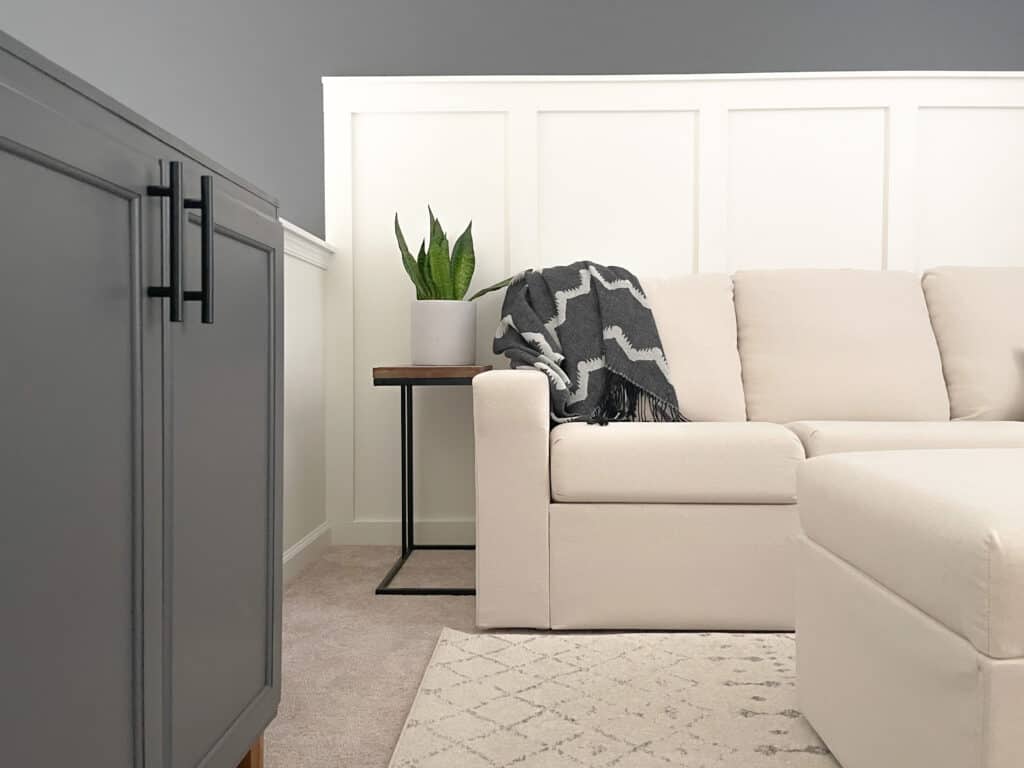 Sherwin Williams Tricorn Black SW-
Tricorn Black has an LVR of 3 making it pretty darn black! You will see most people using this dark color on stairs, doors, bathroom vanities and trim. If you want a black that looks like a true black to the naked eye this color is most definitely a contender.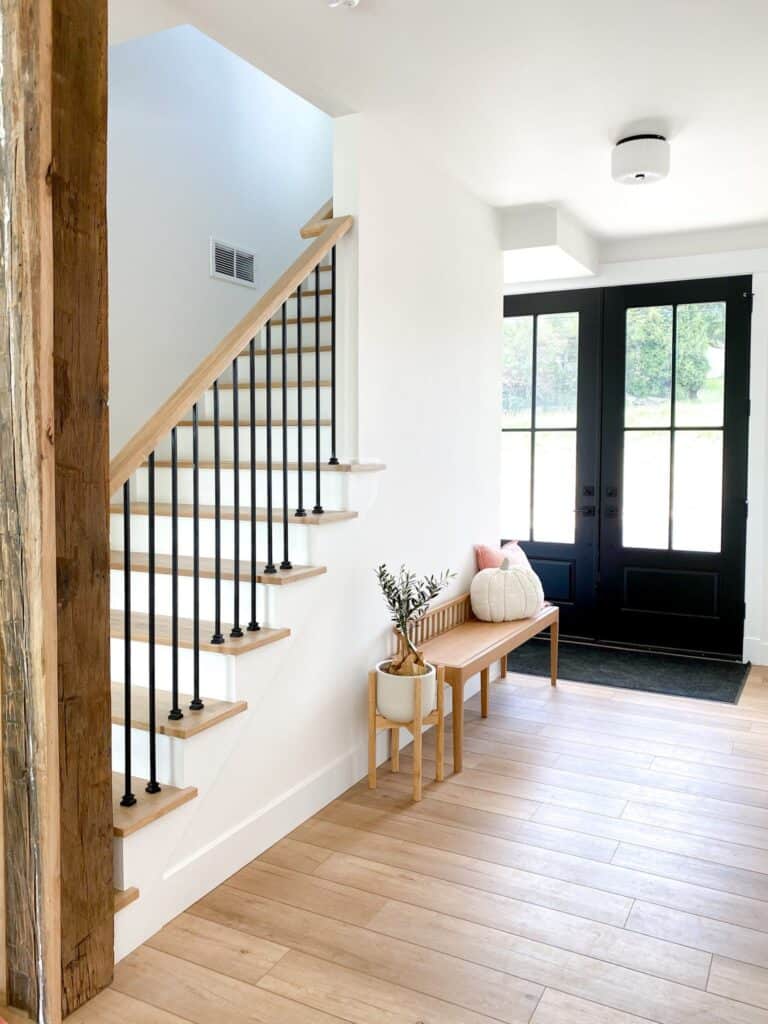 Sherwin Williams Iron Ore SW-7069
Iron Ore is one shade lighter than Tricorn Black. With a LVR of 6 it's not as dark as a true black but more a dark creamy charcoal giving it a warmer feel. Used as an accent color on board and batten with a contrasting white above it would really make Iron Ore stand out!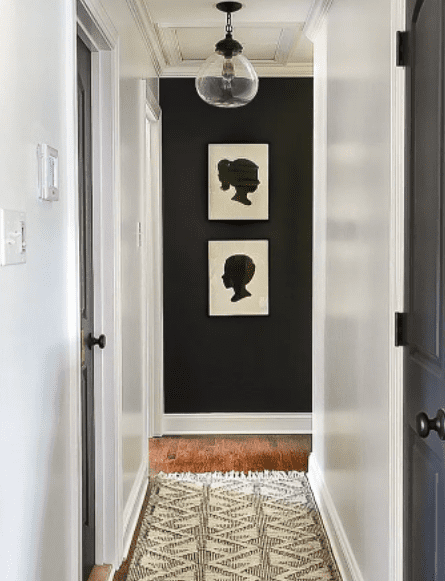 [AFFILIATE LINKS ARE PROVIDED BELOW FOR CONVENIENCE. FOR MORE INFORMATION SEE MY DISCLOSURE HERE.]
The Easiest Way to See Paint Colors on Your Walls
If you're still unsure of which neutral paint colors to choose, make sure to take home some samples and try them out in all parts of your room so you can see it from all angles. You will never truly know how it will work until you see it in your space.
No two homes are the same! Paint colors almost always end up looking differently than you expected them to. If you're looking to save some money and want the convenience of not painting a bunch of random colors on your walls try out Samplize!
Samplize offers convenient peel-and-stick paint samples that are reusable and repositionable. They are these 12 inch by 12 inch vinyl squares that have genuine manufactured paint on them to give the samples the exact look of the colors you choose. From big brands like Sherwin Williams & Benjamin Moore you can order straight from your couch and get them fairly quick.
I recommend ordering from their online store. At the time of writing this post I know if you're a new customer with them they are offering $5 off your first purchase. Their 12×12 peel-and-stick squares only costing $5.95 that's like finding money!
At the end of the day chose what you love for your home! Any color that has a soft hue to it can be a neutral color. Painting a kids room a light pink or blue on an accent wall is technically that rooms neutral color. Then you chose your accent pieces like decor, pillows and rug all around that color!
Make sure you love the home you're in and do what makes YOU happy! I am a huge fan of pretty aesthetically pleasing spaces (who isn't?) but at the end of the day that isn't always realistic. Try to not get overwhelmed and have fun with it. It's only paint and if you don't love it you can always paint over it.
RELATED- Need ideas for a farmhouse whole house paint color scheme? Check out our Texas home colors HERE!