Need to update your 90's Oak Kitchen Cabinets, but painting them is out of the question? Check out tons of inspiring ideas and advice here to modernize your oak kitchen without a drop of paint!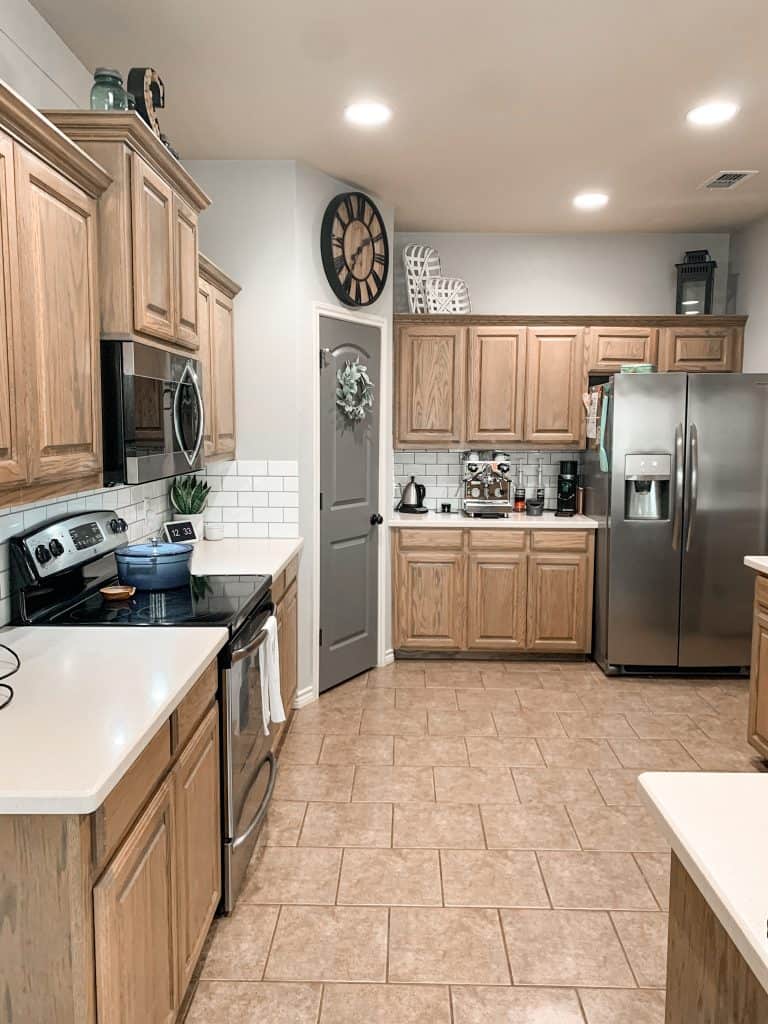 In a perfect aesthetically pleasing world we would all have nicely painted kitchen cabinets. But, the reality of that is that's not going to happen, ever. Don't let that get you down. Having an "outdated" kitchen isn't all that bad. It doesn't take boat loads of money to update what you have.
I'm all about working with things that are accessible to you and doing it on a budget. Down below I have rounded up all of my articles on updating kitchen cabinets without painting. From wall paint colors, to refinishing your existing cabinets with one simple product you can bring that 90's kitchen up to date.
Working with Oak Cabinets in your Kitchen