Picking a paint color can be confusing. Then add in paint brand and paint finish and it gets even more overwhelming. This article will go over the pros and cons you need to know about the three most popular paint finishes for board and batten.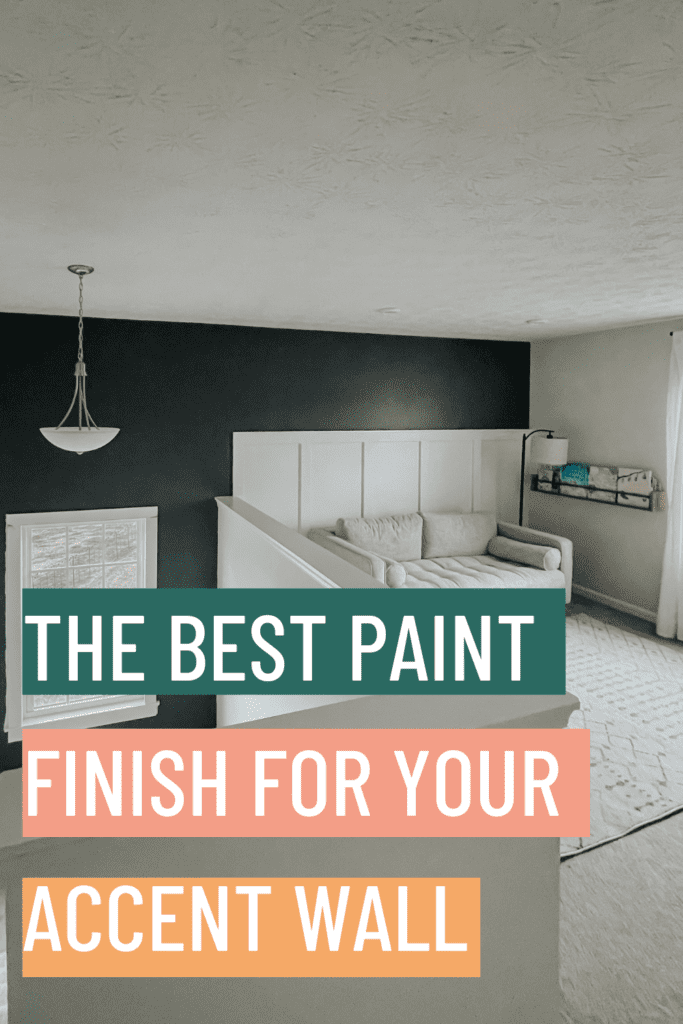 What is Board and Batten Wall Paneling?
Board and batten is a type of wall paneling that features a series of evenly spaced vertical boards. The boards are connected by thinner pieces of wood known as the batten. This creates a repeating pattern that gives the walls a textured look, while adding depth and visual interest to a room.
Nowadays to make board and batten a more inexpensive project a lot of the time you will skip the "board" part. Using just your drywall to resemble the board. Then by adding your thinner pieces known as the batten to the drywall and painting all one color, you will get the illusion of board and batten.
Board and batten has a variety of looks, from a more classic farmhouse-style to a more modern minimalist look. Depending on the materials, colors, and finishes used can drastically change the look.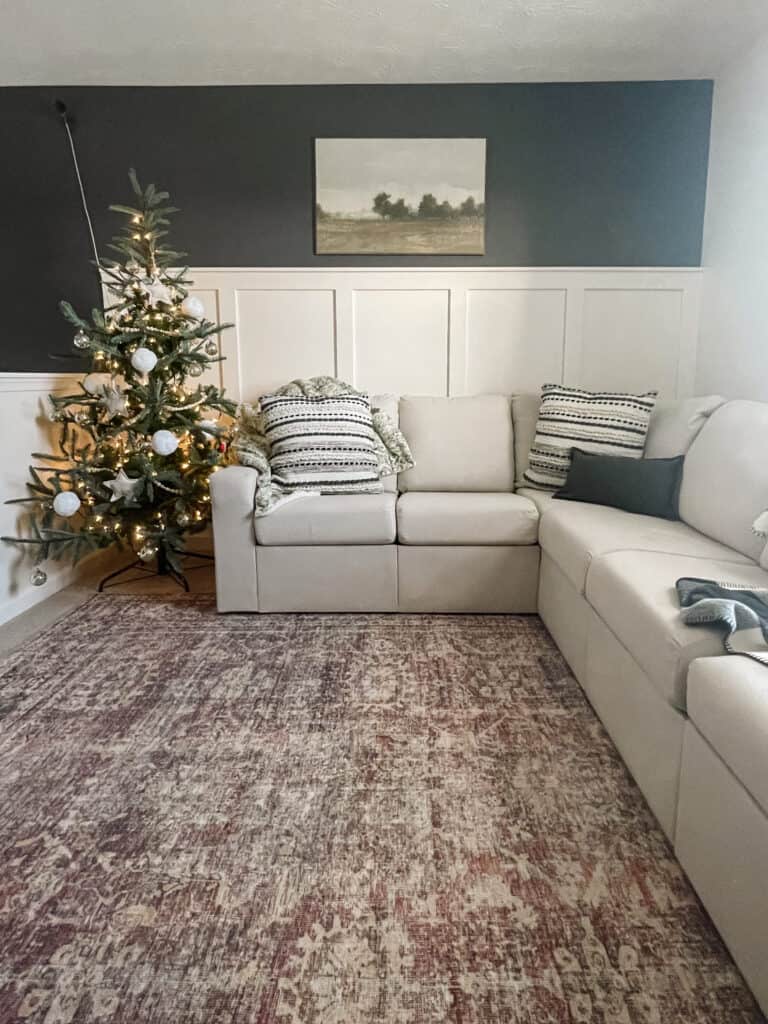 Which Paint Finish Should You Use for Board and Batten?
When it comes to selecting the right paint finish for board and batten, the choice often comes down to three popular options: eggshell, satin and semi-gloss. While all three finishes have their advantages, it's important to understand the differences between them to make an informed decision for your project. As they both can give you total different vibes.
Eggshell Finish-Most Popular Paint Finish for Board and Batten
The popular eggshell finish is a favorite among interior paint choices. It's smooth and low lust appearance is often described as having a soft texture that resembles eggshells. Eggshell comes in between the flat and satin sheen on the paint finish scale.
One of the advantages of using an eggshell finish is that it can hide minor surface imperfections. Small cracks or bumps are harder to see when painted with a eggshell finish. Making it a great choice for older homes with less than perfect walls.
Back in our Texas home and in our current Ohio home I painted all accent walls including the board and batten in an eggshell finish. I personally have only every used a handful of paint brands that I like their eggshell finish. I believe you need a higher quality paint to achieve a high quality eggshell finish that will withstand kids, and high traffic.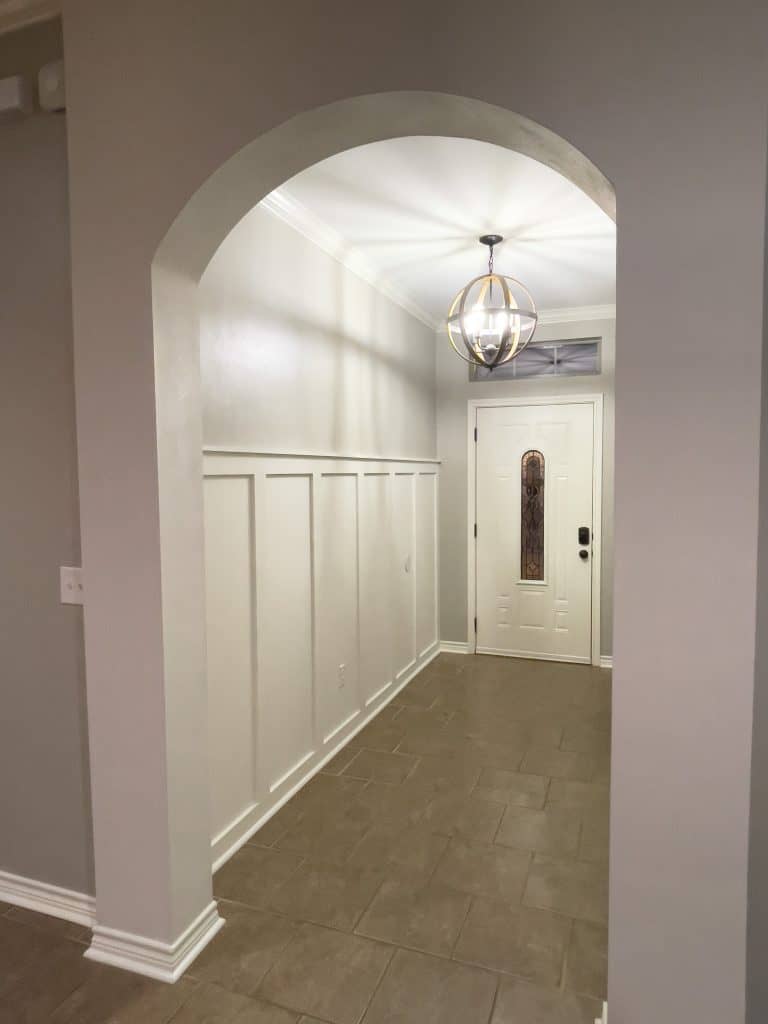 Some brands I think have high quality eggshell paint:
Behr Ultra Scuff Defense-Interior Eggshell Enamel
Magnolia Home by Joanna Gaines Crafted with Kilz Premium Interior Paint -Eggshell Finish
Benjamin Moore Regal Select-Eggshell
Satin Finish-Best Paint Finish for Board and Batten
Satin finish is a low-luster, smooth finish that falls between eggshell and semi-gloss in terms of shine. In my opinion satin is the best in-between all around go to paint finish. I feel like you can't go wrong by choosing it. If you want something that is durable, and can withstand scuffs and dirty hand prints go with satin.
When redoing our kitchen cabinets in Texas I chose to go with a satin enamel and I couldn't have been happier.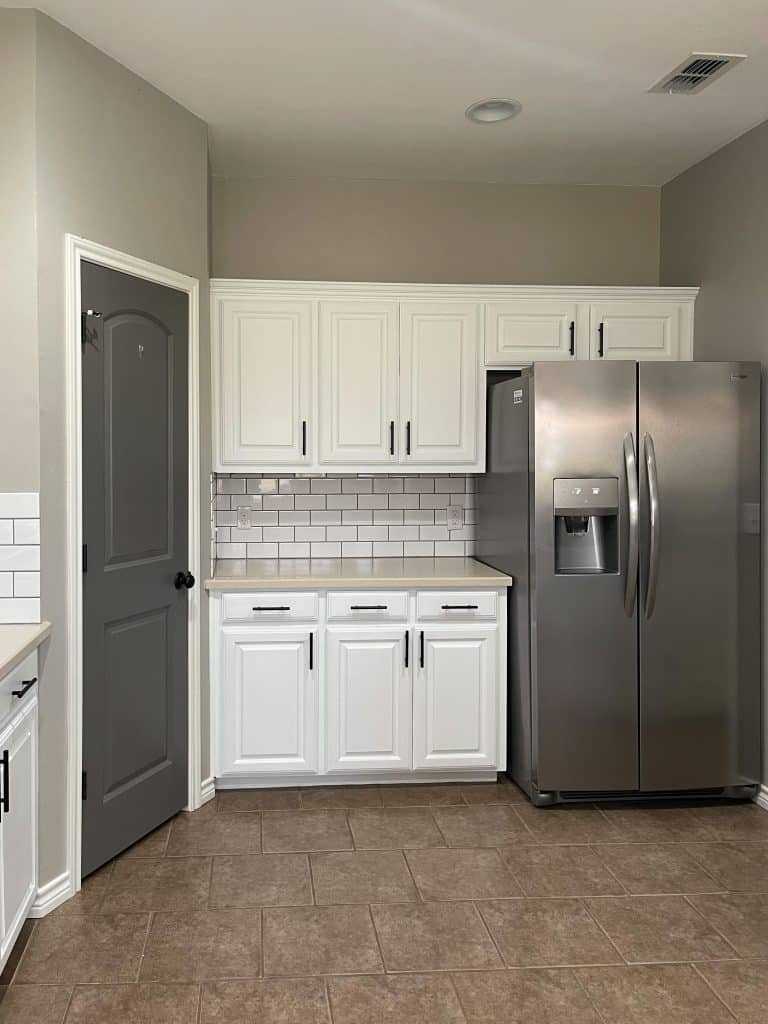 A Satin finish is a popular choice for board and batten because it offers a sophisticated look that complements the clean lines of the accent wall. If you're conflicted on whether to use eggshell or satin, my safe rule is if you are painting a high traffic area like a hallway go with satin! The higher the traffic I always go with satin. The sheen is still so low that it still can hide imperfections on whatever surface you are painting.
I personally don't think there is any disadvantages to painting with a satin finish. A satin finish is like the peace maker of all paint finishes!
Great for trim and doors
Resists mildew, good for indoor and outdoor use
Most versatile best paint for inside the home on walls & high traffic areas
Easy to maintain
Semi-Gloss Finish
Semi-gloss finish is a glossy, highly reflective finish that is often used in high-moisture areas. A Semi-gloss finish is more reflective than satin finish. This finish is ideal for areas that receive very little natural light.
The only thing I have used semi-gloss for is wall trim and doors. But even then in our current home I have switched to using satin.
One advantage though is that it is highly resistant to moisture, which makes it a great choice for bathrooms and kitchens. This finish is also highly resistant to scuff marks and stains, which makes it ideal for homes with children or pets.
Best used on doors, trim and cabinets
Stain resistant, easy to clean
Shows imperfections easily
Things to Consider While Choosing the Correct Paint Finish
Things to consider when choosing between the 3 paint finishes are things like the amount of light your space gets. One of our accent walls in our living room gets natural light from all directions. Since I chose eggshell, that wall you can see more of my kids hand prints on. The Benjamin Moore line I used is great quality but with so much natural light you can see all fingerprints. Wiping it down is kinda the same thing, you can see where I have cleaned and where I haven't.
I have thought of using the satin on it at some point. That way when my kids are on the couch and touching the wall it will be easier to clean with the satin finish.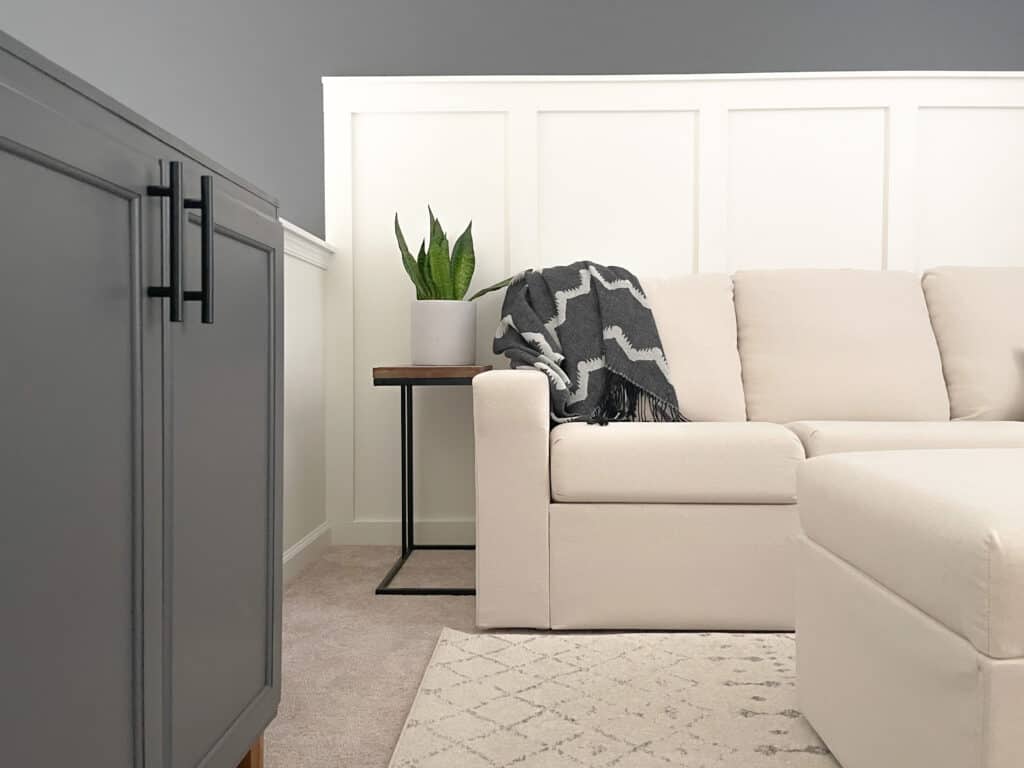 Another factor to consider when choosing between eggshell, satin and semi-gloss finish is also personal preference. All finishes have their advantages, and different looks. The final decision should be based on your own taste.