It's that time of the year again to start sharing my latest budget friendly fall decor on Etsy! All the decor I have chosen this year won't break the bank and most items are under $20! The last few years this has been by far my most popular post and you guys were so great to sell out many of the shops handmade items.
More than ever I find it most important that we are supporting our small businesses & showing them some love. Not only are you supporting someone's dream, most likely we are supporting someone's family when shopping small.
Another plus is they are all unique and special. It's not like you ran to Hobby Lobby and now everyone has the same decor as you. (But, I do love me some Hobby Lobby)
There is no better time to shop small and get all of our fall decor needs from people like you and me! Last year was the first year I really started using Etsy for a lot of inspiration and shopping for gifts for friends & family. I was shocked how inexpensive a lot of the items were and not to mention super cute!
Down below I have a round up of 10+ budget friendly fall decor items on Etsy that I found fun, festive and one of a kind. If you need help knowing how to transition from summer decor to fall decor read my article on my top 5 ways to achieve a cozy fall home!
To shop the photos click on the pictures to see all the options each shop offers. Enjoy shopping!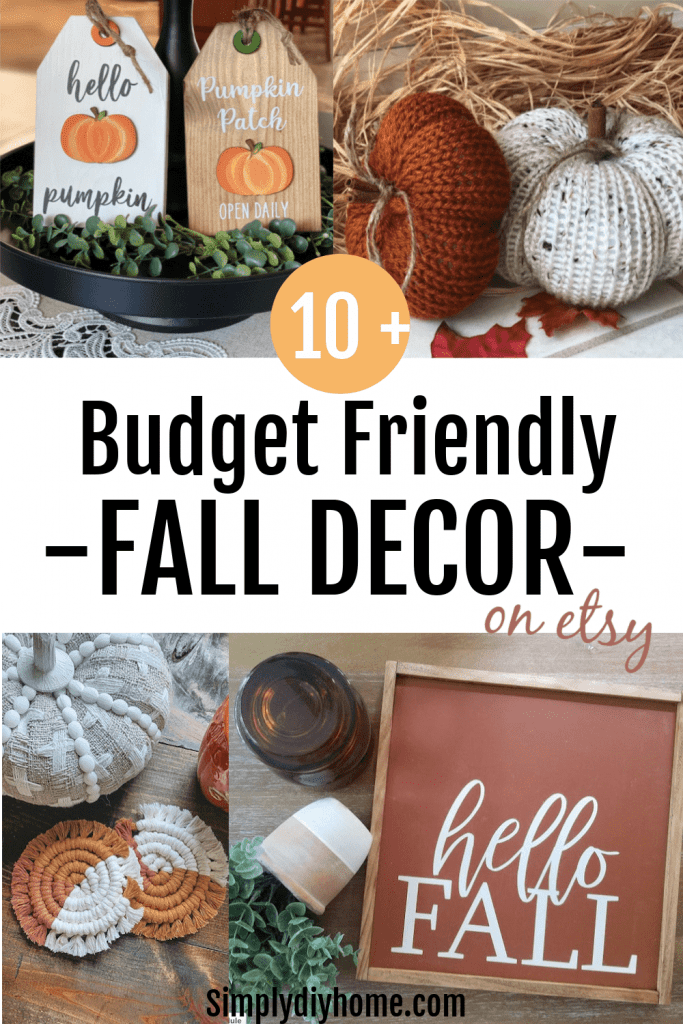 [AFFILIATE LINKS ARE PROVIDED BELOW FOR CONVENIENCE. FOR MORE INFORMATION SEE MY DISCLOSURE HERE.]

Fall Decor Ideas for the Home
Click on the video down below for more fall inspiration from my 2020 fall home decor tour!
Save this budget friendly home decor on Etsy guide to your Pinterest. Or Share with family and friends! Also, don't forget to come back and see more of what I have in store for this fall season! If you're not already following me on Instagram go ahead and head over. I would love to have you.