Today I'll be sharing my fall favorites for the 2020 fall & harvest season. I've narrowed it down to what I believe to be the best fall decor for every style! Most of these pieces you can continue to use after the season is over and long gone. I'm all about repurposing your existing decor & buying pieces that last, & are versatile for every season.
This post is #1 of my fall & harvest series that I will be pushing out this fall season! For more inspiration CLICK HERE! So enough chit chat let's get to the part you're really here for!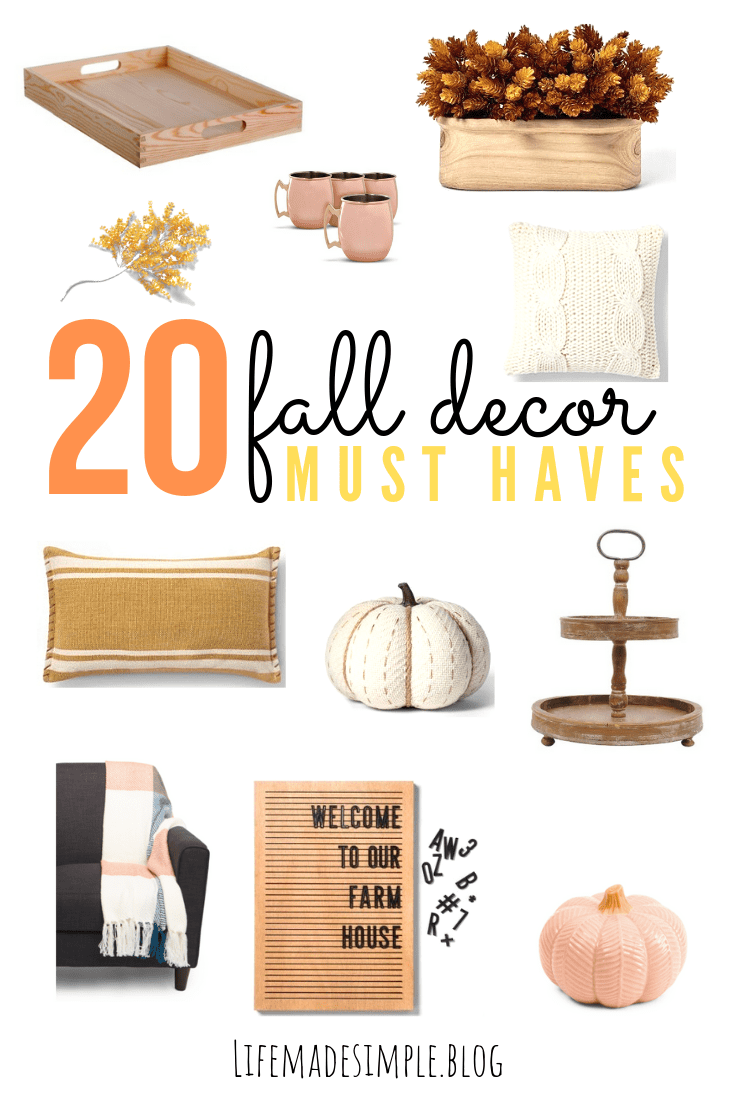 [AFFILIATE LINKS ARE PROVIDED BELOW FOR CONVENIENCE. FOR MORE INFORMATION SEE MY DISCLOSURE HERE.]
Just click on the images below to shop all my fall favorites!

Save this best fall decor for every style guide to your Pinterest so your sure to come back and see more of what I have in store for this fall season! If you're not already following me on Instagram or Youtube go ahead and head over to subscribe so you can see more of what I'm up too.
For more fall inspiration click on the links blow.