As a new year has started I was looking around our house thinking it would be fun to share with you some of our favorite things we have bought in the previous year from Amazon. So today I'm going to share with you our most favorite home related purchases that we got off Amazon in 2021!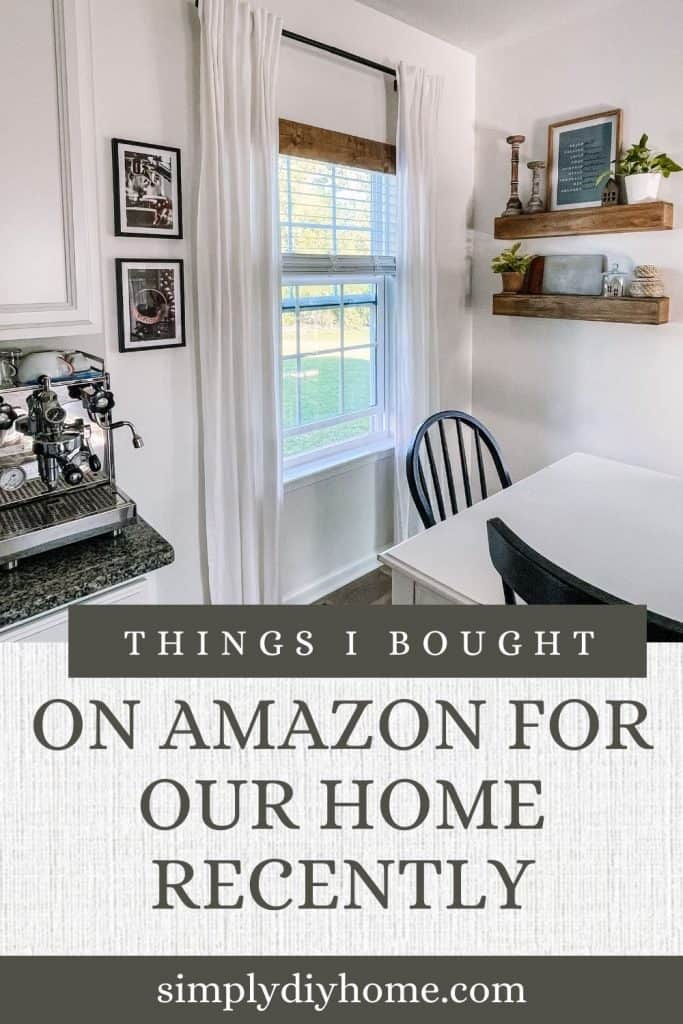 Must Have Amazon Home Products
[AFFILIATE LINKS ARE PROVIDED BELOW FOR CONVENIENCE. FOR MORE INFORMATION SEE MY DISCLOSURE HERE.]
The Ivilon Drapery Window Curtain Rod is something we bought a lot of. They come in 4 different colors and there are 5 sizes to choose from. When we typically sell our houses and move we always leave our curtain rods so we don't have to patch all the holes. I knew I wanted new rods that were minimal, black and modern so naturally Amazon was the best place to look that had what I was looking for at a great price.
We have a total of 9 curtain rods and have had them for about 6 months. They have held up well and I have no regrets or bad things to say about them. They come in a nice box with all the hardware you need, what more could you ask for!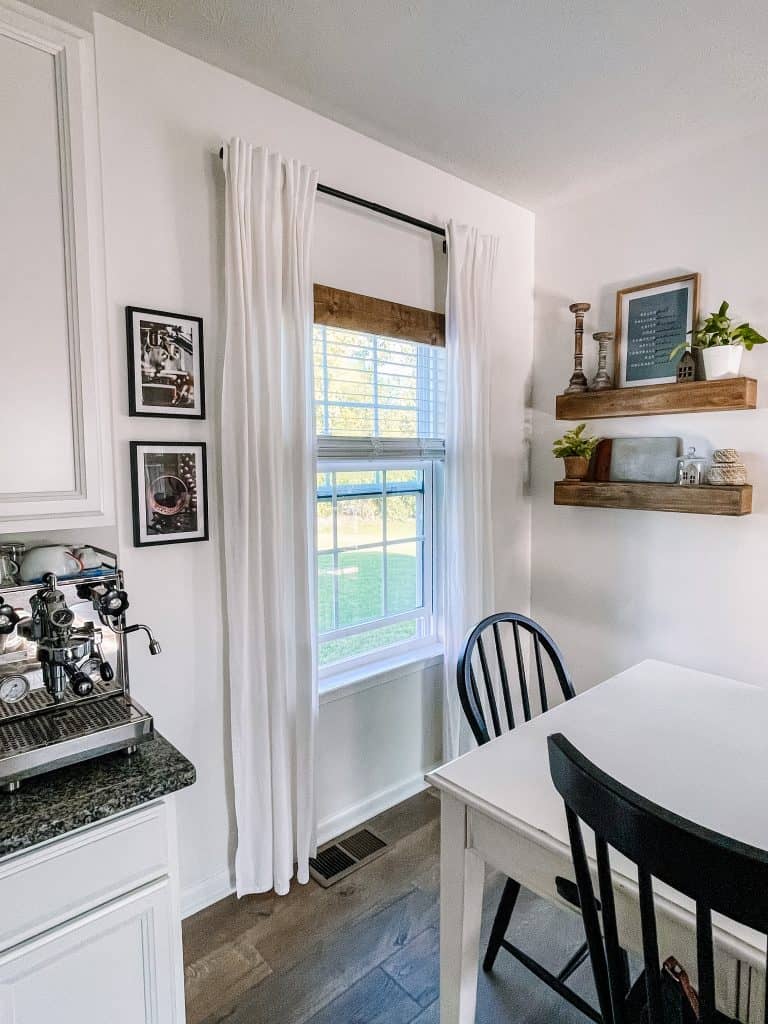 This one was probably our most expensive but so worth it Amazon purchase of 2021. We decided that we would spoil ourselves and upgrade from our IRobot to a newer version robot vacuum when closing on our new home. We had the original IRobot vacuum for 4 years and as it is still chugging along we wanted to get a smarter vacuum that had mapping capabilities.
With this new robot vacuum we got one that maps the area, empties itself and you can control it all from the Shark app. We love our Shark products and honestly have never had any problems with any items we bought from them. If you're looking for something that will lend you a hand on keeping your home clean and tidy I highly suggest getting yourself a robot vacuum. They even have ones that mop!!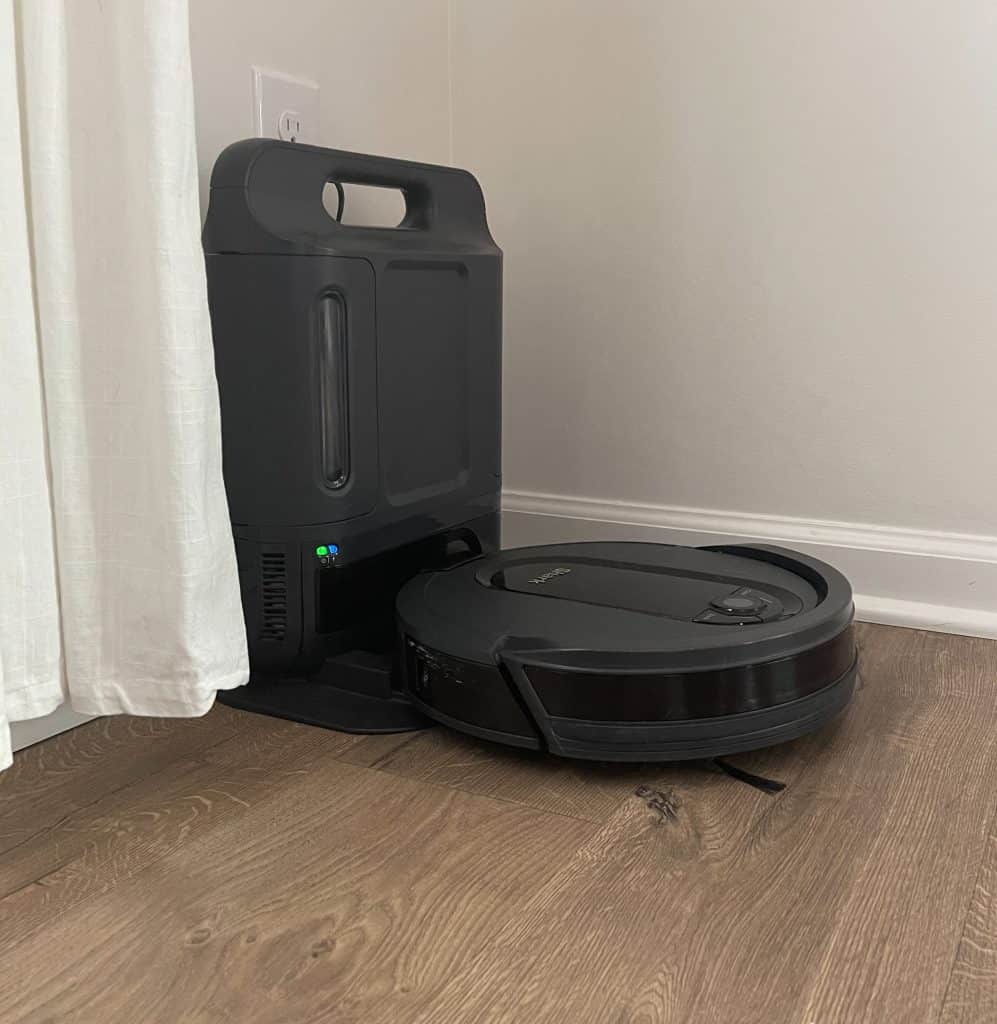 This is a purchase that I'm not sure how I forgot that we would need one in our new home but Amazon came to the rescue once again! Our guest bathroom is one of those showers that has the shower/tub combo and no sliding doors. I have never had a double curved shower rod but it made a world of a difference on adding more space in the tub.
The one thing I dislike about traditional shower rods are that they are straight and kind of give you that closed in feeling. Your elbows are hitting the curtain and it's no fun. With the double curved rod it adds that extra arm space and is aesthetically pleasing to the eye. This rod comes in 4 colors and is great quality! It was about $50 cheaper than ones I was finding on Walmart, Target and Home Depot online.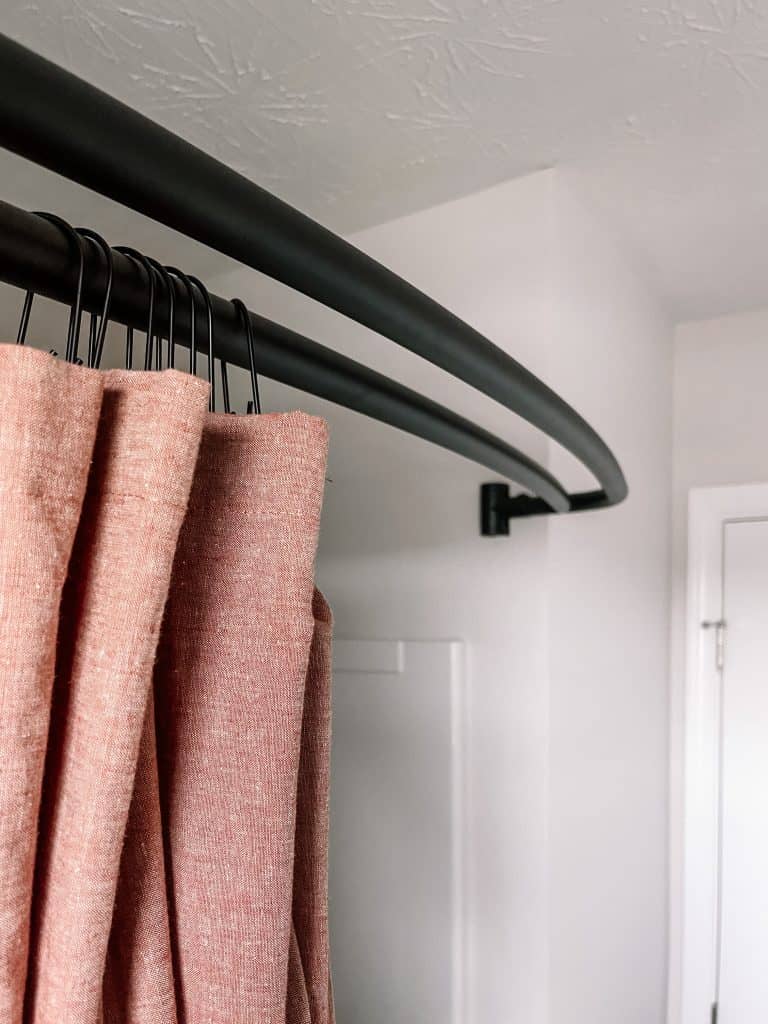 If you love gardening or your looking into stepping into the world of raised bed gardening I highly recommend this book. This book is so helpful with laying out everything you possibly need to know to get started. We moved into our home to late in the season to get started on gardening but as winter starts to fade I am getting more and more anxious to get started on our very own gardens.
Raised Bed Gardening for Beginners talks about planning your garden, how to build your raised beds and even as far as plant profiles! It's full of pictures and tons of facts to help even the most beginner of gardeners. At the time of this post being written the book is only $10.50 on Amazon! That's an amazing deal as it cost around $15 at all the stores I've seen it in.
5. NETGEAR Orbi Tri-band Whole Home Mesh WiFi System
A whole home mesh wifi system was a must for us moving into a house that has 3 levels. If you have ever lived or stayed in a home that had multiple levels you probably have experienced the joy of a weak wifi signal. I know in our first home you couldn't be in a few of the bedrooms on the second floor without leaning off the edge of your bed with your arms stretched out trying your darndest to get a strong signal.
With a mesh system you ideally plug one in on every floor and it acts as a wifi tower making the signal stronger for all areas of your home. I know there is a better explanation of how this system works but this gal is not the one to bring that to you! But, what I do know is it was worth the money and I'm glad we went this route since our home office is in our basement.
There are tons of brands and price ranges for this type of mesh system. Just make sure you do your research and find which one is best for your home. The Netgear brand has always been great to us and after owning this system for 6 months I will say it hasn't failed us once.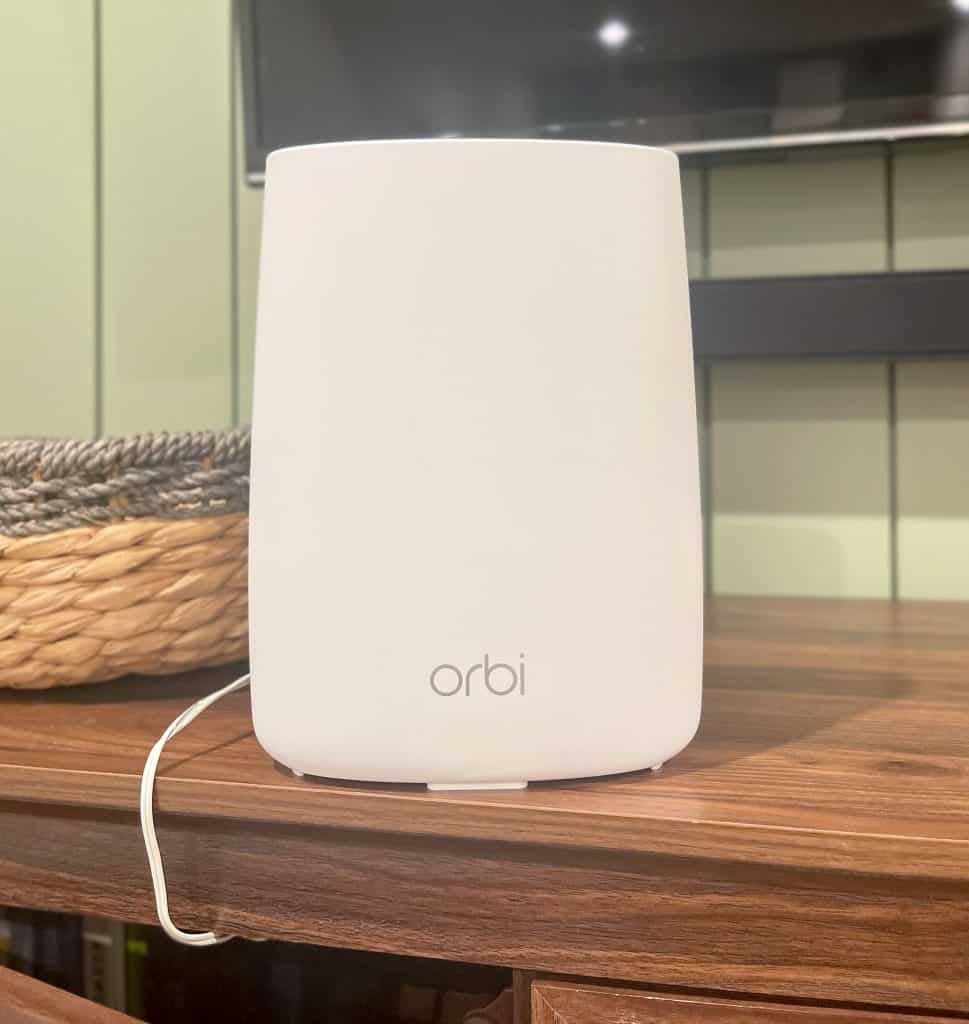 OKAY before you discard this Amazon purchase let me explain myself! My friend Kim brought to my attention that she was over the plastic kids hangers for her 5 year old. As the clothing is getting bigger they keep sliding off the hangers and some of the hangers are to small. But, with traditional adult hangers the clothing was to small to fit on them. She asked if I have ever seen a size hanger for in between sizes!
At this point I'm going back and thinking of all the frustrating times I've come into my daughter's room to find clothes falling off the hangers. I thought there has to be such a hanger that isn't a toddler/baby hanger. Off to Amazon I went and low and behold there they were Velvet Kids Hangers that were 14″ and not 11″. (traditional baby hanger size)
As silly as it sounds we couldn't be happier with this purchase. They fit my daughter's clothes perfectly and they don't slide around due to the velvet on the hanger. If you haven't already switched to velvet hangers for yourself do it! We did about 2 years ago and it really is a game changer. There is way more room in our closet because the hangers are skinner and it doesn't hurt to know it looks better too!
RELATED- You can see our velvet hangers HERE in our closet makeover we did on our Texas house!
Are you a indoor plant lover?! If so you will love these. Most of the time when having indoor plants they tend to come with gnats or some type of tiny flying bug. Not sure where they come from or how they get here but they are. These sticky traps are bug glue traps that simply just stick right in the plant pot. No smell and they last for quite some time. They come in packs of 12,24,48, and 120. I personally only have about 7 real plants and bought a pack of 12 and we still have about half of them left.
When we moved into our new house the first thing we did was change out the half bathroom vanity. We had to get a new faucet for it and I had heard great things about the WOWOW faucets. I wanted a black faucet and I had a budget of less than $100. This faucet came in at $70 and came with everything we needed to install it. Quality is great and so far it's been a great faucet for our most used bathroom in the house.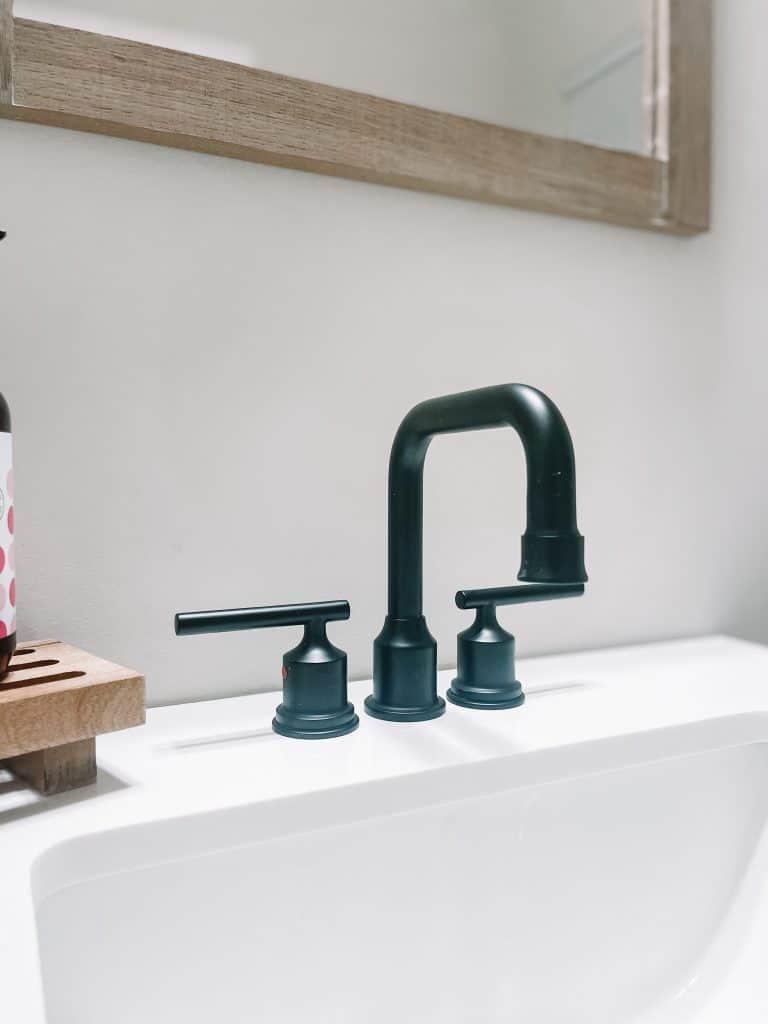 I hope you liked this type of post and I plan on doing them more often, maybe once a year! Let me know if you have any of these items and what you think about them. Until next time!