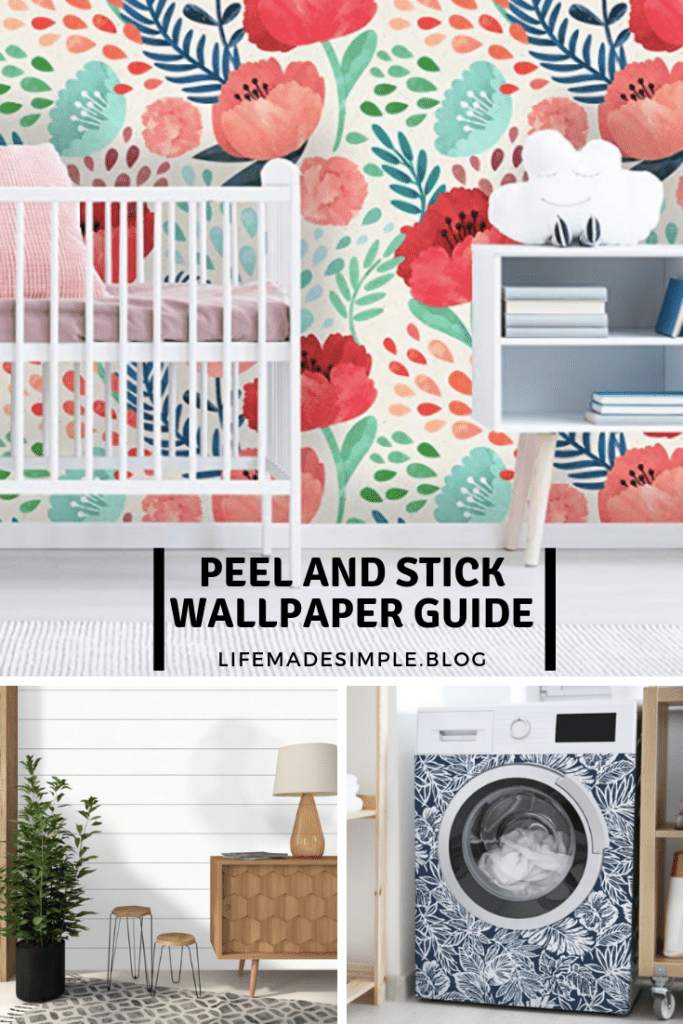 Welcome back to my weekly affordable gift guide. This week's post I am super excited about Peel and Stick wallpaper! Yes, wallpaper. Its back in style, but this isn't your grandmothers wallpaper! It's peel and stick which means most of them are removable, less expensive & great for everyone. [even renters]
I have been on the hunt for some good quality and affordable wallpaper for our house for months. There are tons online to choose from & to be honest, I usually get overwhelmed and save my search for another day.
 However, it doesn't help that I haven't decided what room we will be adding wallpaper to. (lol) My guess is our laundry room but we will see soon enough where I decide to put some!
Down below are just a few prints I am obsessed with from Amazon! Whats great about these wallpaper prints you can get most of them for under $30 a roll & free 2-day shipping if you are a Prime member! Just click on the pictures provided and it will take you to the item's landing page!
[AFFILIATE LINKS ARE PROVIDED BELOW FOR CONVENIENCE. FOR MORE INFORMATION SEE MY DISCLOSURE HERE.]
Everyone loves a good buffalo check print in their home! The great thing about removable wallpaper is it doesn't necessarily have to go on your wall. The picture above shows that they put it on their dresser!! Mind blown!!
This one I just love! It gives off a Boho Farmhouse vibe with that subtle hint of greenery that seems to be a growing trend.
Here's another buffalo check wallpaper that I love! This one actually comes in 3 different colors! That's the great thing about most of these wallpapers, they come in a variety of colors and patterns and they are so easy to remove when moving out!
I know a lot of my viewers are military spouses and one thing we know is that base housing is not always the best! Having removable wallpaper makes a space more unique & homey and makes us feel better about our temporary living space.
If this print doesn't scream little girl nursery I don't know what does! If you guys watch family vloggers on YouTube I highly recommend Carissa Nunez! She makes her home look cute and does tons of DIY's AND we have very similar taste! Down below is a picture from her instagram with a lighter pastel floral wallpaper!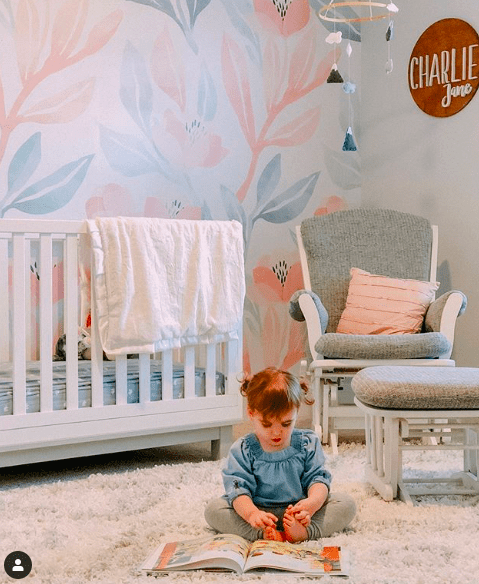 In the section down below I have posted a few more peel and stick wallpapers but these ones are from Target!! Just simply click on the picture and it will take you to the items landing page.
What's great about Target is most of these wallpapers go on SALE numerous times a month. If you don't feel like ordering them online they do have the option to do in store pick up or their drive-up feature where they bring it out to your car within hours of ordering it online!
 I don't know about you but I can be an impatient person, and that's music to my ears! Got to love fast delivery!
I hope once again that I inspired you to change your space and make it more unique and homey! If you haven't checked out last weeks affordable gift guide on Budget Friendly Entryway Decor click here & I'll see you next week!