Well I can't believe it.
That wonderful time of the year has approached us weather you like it or not. Even if it's 90 degrees and sunny or 5 degrees and snowy, Christmas is in the air and down every aisle of your local Target and Walmart!
My first Christmas decor guide I have this season is a Christmas Tree Collar & Baskets Guide. A Christmas tree collar or basket is a great alternative to a tree skirt. Christmas tree skirts are hard to keep clean & I feel like you constantly have to adjust them. They are hard to maintain and keep untouched when you have pets and kids.
Switching to a tree collar or basket is a great investment because, its durable and will last for many years! Down below I have created a round up of my favorite Christmas tree collars and baskets all from Target, Crate & Barrel, Walmart & Amazon!
There are many to choose from in all shapes and sizes that will fit any size tree!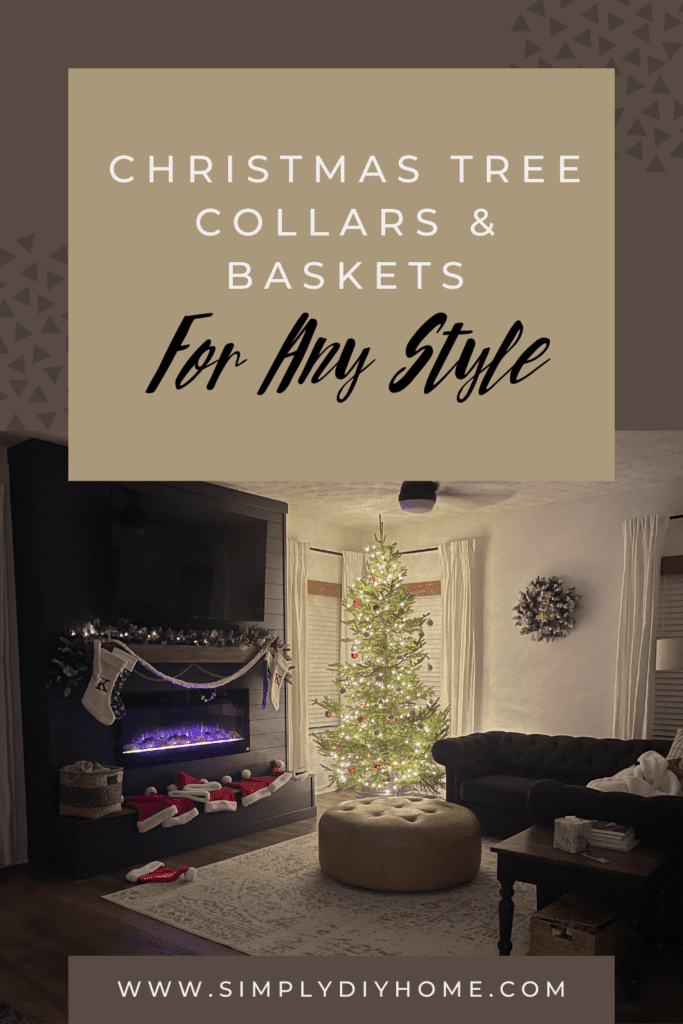 Save this Christmas Tree Collar & Basket guide to your Pinterest so you're sure to come back and see more of what I have in store for this holiday season! To see more holiday inspiration and finds follow over on Instagram.
[AFFILIATE LINKS ARE PROVIDED BELOW FOR CONVENIENCE. FOR MORE INFORMATION SEE MY DISCLOSURE HERE.]
Just click on the images below to shop all my Christmas Tree Collar & Basket finds!